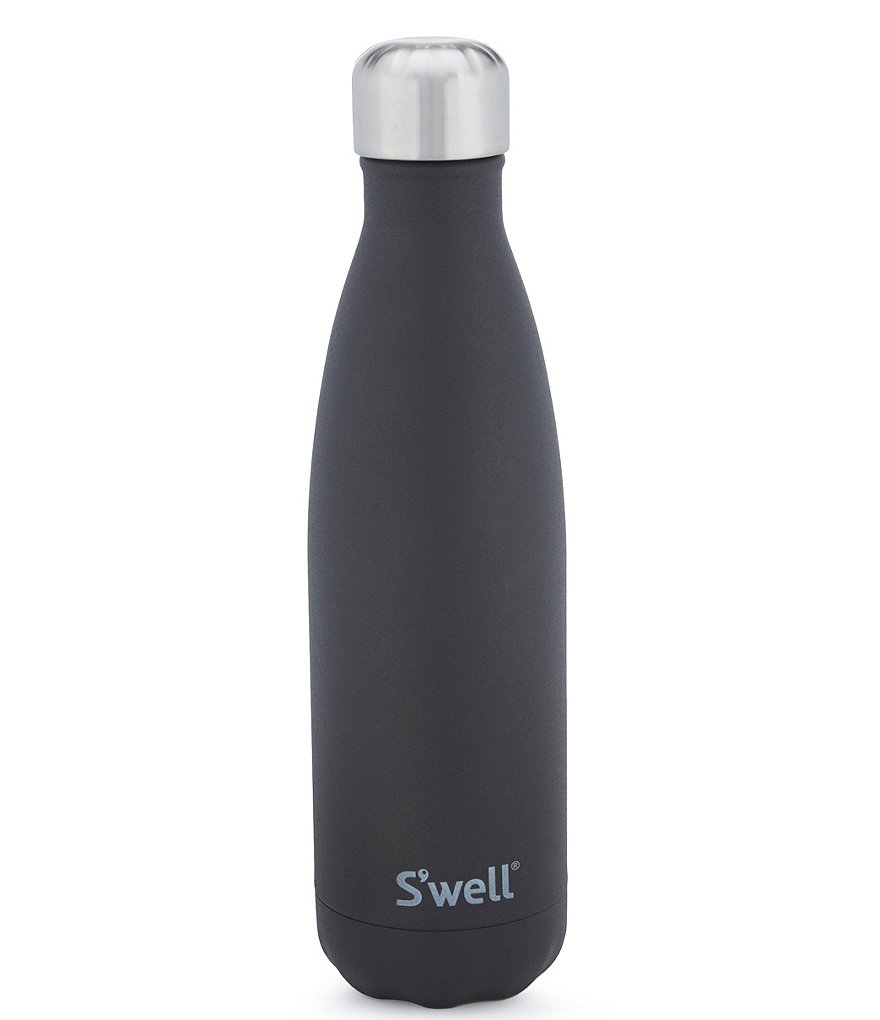 S'well
Swell Stone Collection Onyx Stainless Steel Insulated Bottle
Description
The S'well StoneCollection OnyxStainless Steel Insulated Bottle features:
Technology keeps beverages cold for 24 hours and hot for 12
Eco-friendly, BPA-free, and reusable
Triple-walled, which includes a copper layer
Vacuum insulated
High-grade 18/8 stainless steel -No sweat, condensation-free exterior, that won't sweat on your hands or in your bag
9oz. Bottle = 7.89H x 2.64 W, 0.5 lbs
17oz. Bottle = 10.39 x 2.80 W, 0.69 lbs
25oz. Bottle = 11.81H x 3.15 W, 1 lb
Hand wash only
Imported.
DMS: 0190 001 10017-00401