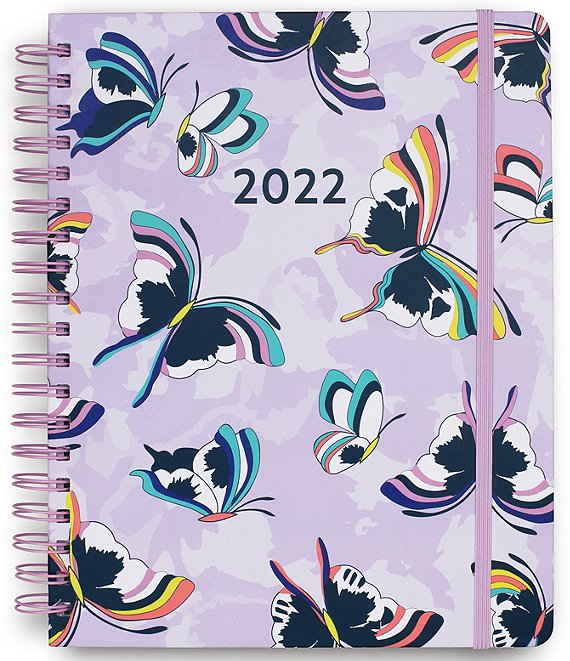 Vera Bradley
Lavender Butterflies 17 Month Jumbo Planner
From Vera Bradley, this 17 Month Jumbo Planner features:
Lavender Butterflies Daily and monthly planning pages, colorful stickers, and useful extras (like notes pages and a holiday reference guide) all come packed between a pretty hard cover to help you organize your plans in a simple and stylish way. Plus, the jumbo 17 month planner has laminated tabs that stand up to daily use, a snap-in bookmark that doubles as a ruler, and a super convenient pocket page for all your random items. Seriously, this planner has it all!
Jumbo Planner
Lavender Butterflies Print
August 2021 - December 2022
Approx. 10.25" x 8.75" x 1.125"
Imported.
It all started with a friendship ... friends Barbara Bradley Baekgaard and Patricia R. Miller were traveling together in 1982 when they found themselves at the airport lost in a sea of black luggage. "This place could use some color!" A brilliant idea was born, and a sisterhood of like-minded creative women quickly followed. Female-led ingenuity and the desire to bring meaningful beauty to the world remain at the heart of the company today.
Ratings & Reviews
No reviews
Rated 0 out of 5 stars
Rated 0 out of 5 stars
Rated 0 out of 5 stars
Rated 0 out of 5 stars
Rated 0 out of 5 stars