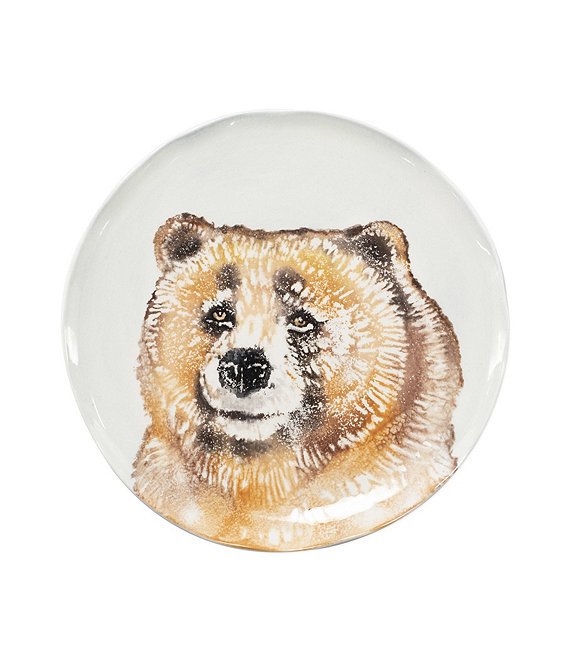 VIETRI
Into The Woods Bear Salad Plate
Hand-painted using a unique sponging technique in Veneto, the Into the Woods Bear Salad Plate brings the grandeur and beauty of the outdoors to your table with exceptional craftsmanship and attention to detail.
Terra Bianca earthenware
Approx. 9"D
Microwave safe
Dishwasher safe
Imported.
VIETRI uses natural earthenware clay that is indigenous to Italy. It is the most durable earthenware of the highest quality on the market today, using the best glazes and firing at the highest temperatures. With earthenware clay, we are able to get the variations in color and glaze, for which VIETRI is famous, that warmth and uniqueness to our products.
Ratings & Reviews
No reviews
Empty Star
Empty Star
Empty Star
Empty Star
Empty Star