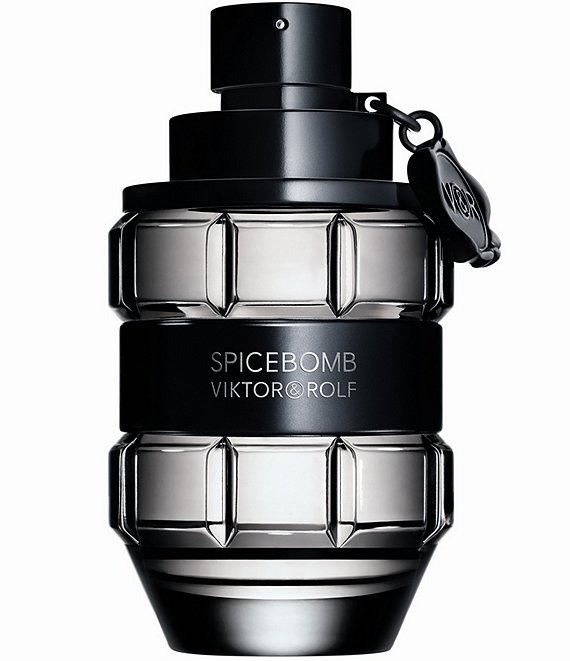 Viktor & Rolf
Spicebomb Eau de Toilette Spray
Rated 4.52 out of 5 stars
Rated 4.52 out of 5 stars
Rated 4.52 out of 5 stars
Rated 4.52 out of 5 stars
Rated 4.52 out of 5 stars
370 Reviews
Rated 4.52 out of 5 stars
Spicebomb is an explosion of Spices, a sensory detonation of masculinity. A blaze of fiery spicy notes; dutch cinnamon, saffron, pimento berries and pink pepper all of which create a captivating experience. The bottle, a reworked custom-built grenade for a perfume made up of explosive scents, is encircled by a black band that cannot contain the force of the fragrance. An explosive encounter between two accords with detonating tones: the first is a heart of incandescent spices chilli and saffron with the all-masculine roundness of leather and tobacco, along with the distinguished brute strength of vetiver. The second is explosive, fusing fresh zesty notes of bergamot and grapefruit, while cold spices elemi and pink pepper leave the mark of their icy bite.
Olfactory Notes:
Bergamot, Grapefruit, Cinnamon, Leaf, Pimento, Vetiver, Tobacco, White leather accord
Provocative couture. Unexpected elegance. Conceptual glamour. These are the creative pillars of Viktor & Rolf. With Haute Couture as their ultimate laboratory for expression, Viktor & Rolf's iconic collections present the explorations of their artistic prowess. Flowerbomb is the iconic, transformative weapon that with its profusion of flowers has the power to make everything seem more positive.
Ratings & Reviews
4.52
Rated 4.52 out of 5 stars
Rated 4.52 out of 5 stars
Rated 4.52 out of 5 stars
Rated 4.52 out of 5 stars
Rated 4.52 out of 5 stars