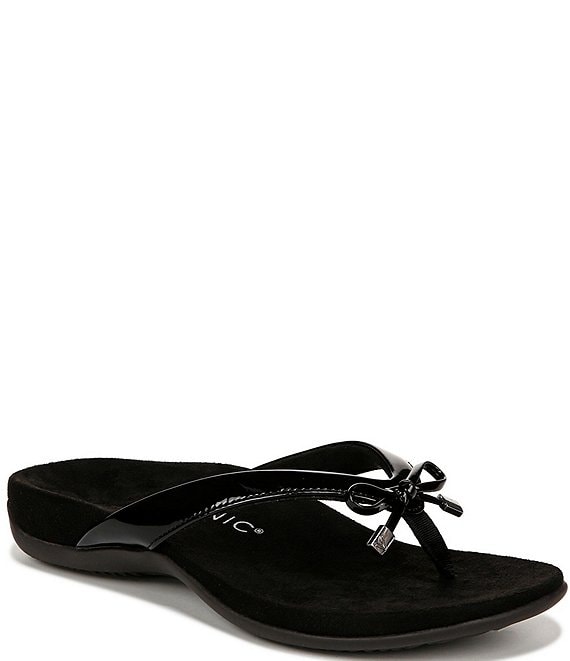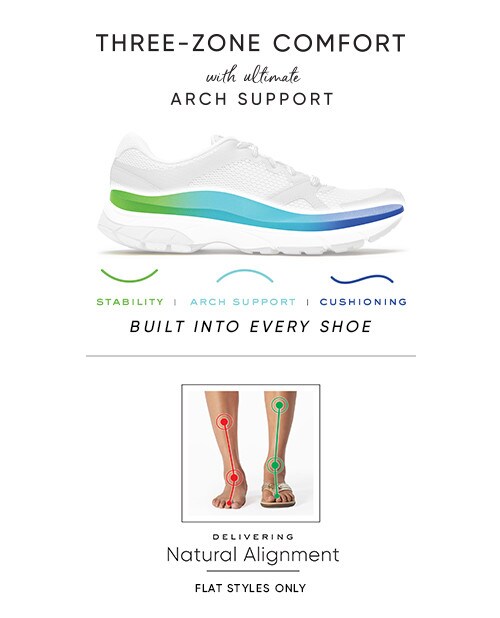 Vionic
Bella II Bow Detail Flip-Flops
Rated 4.67 out of 5 stars
Rated 4.67 out of 5 stars
Rated 4.67 out of 5 stars
Rated 4.67 out of 5 stars
Rated 4.67 out of 5 stars
272 Reviews
Rated 4.67 out of 5 stars
From Vionic, the Bella II Flip-Flops feature:
faux-patent leather upper
bow detail
synthetic lining
lightweight, flexible EVA midsole that absorbs shock to reduce pressure on feet, ankles and knees
podiatrist-designed biomechanical orthotic footbed with deep heel cup that helps support and realign the feet back to their natural position
Recommended by Dr. Andrew Weil
Received APMA Seal of Acceptance
microfiber-covered EVA outsole with wave-patterned tread for traction on a variety of surfaces
clinically shown to help relieve common causes of plantar fasciitis, heel pain and knee pain, related to over pronation and flat feet
approx. 1" heel
Imported.
Whether you're shopping for men's shoes or women's shoes, comfortable stylish shoes that keep up with the current style trends should be a priority. What if you could have all that, with supportive arch support technology to relieve aching feet and pain from plantar fasciitis or heel pain? At Vionic, our shoes for women and men provide arch support technology in the most up to date styles. Made with high quality and breathable materials such as durable leather and soft suede, our footwear is created for all-day wear so that your feet can be comfortable no matter where you are going. Walk in comfort when you slip into a comfortable pair of shoes with arch support from Vionic.
Ratings & Reviews
4.67
Rated 4.67 out of 5 stars
Rated 4.67 out of 5 stars
Rated 4.67 out of 5 stars
Rated 4.67 out of 5 stars
Rated 4.67 out of 5 stars