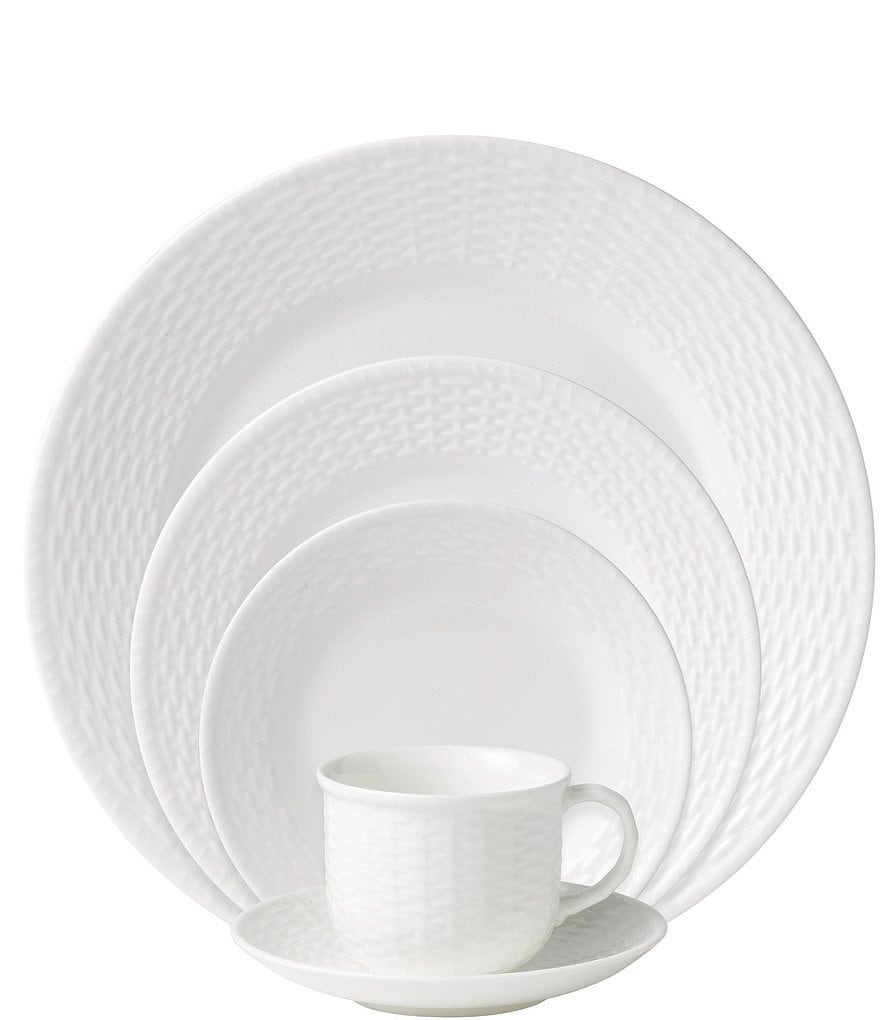 Wedgwood Nantucket Basket Sculpted Bone China 5-Piece Place Setting
Item #04712072
This pure white bone china features a sculpted pattern inspired by the meticulous handcrafted baskets of Nantucket, Massachusetts from the late 19th century. Dishwasher and microwave safe. Made in the United Kingdom and Indonesia.
This 5-piece set includes:
dinner plate
salad plate
bread & butter plate
salad plate
cereal bowl
cup
Please allow 2-3 weeks for delivery.
D/M/S: 0711 878 NANTUCKETBAS