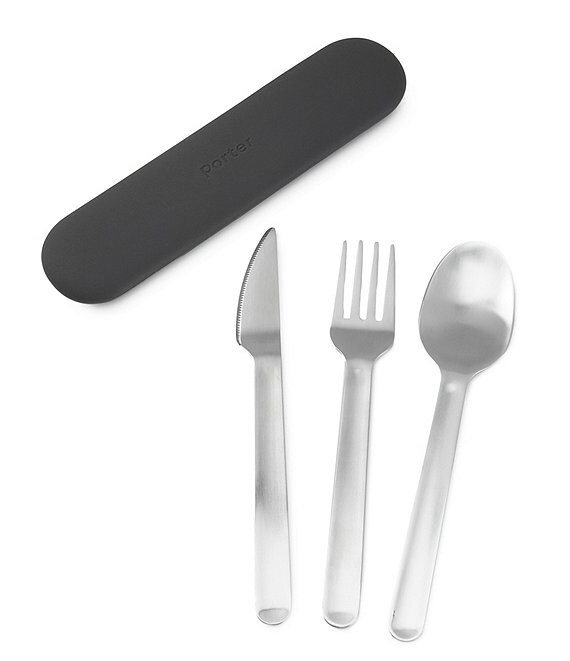 w&p
Portable Utensil Set
Full Star
Empty Star
Empty Star
Empty Star
Empty Star
1 Review
From w&p, this utensil set features:
Stainless steel, silicone
BPA-Free
Smart and stylish: A slim, easy-to-pack design, with carrying case to keep utensils clean.
Ultimate portability: Durable, lightweight stainless steel encased in high-quality silicone.
Healthier habits: Enjoy meals on-the-go, without a dose of harmful microplastics.
Say goodbye to single-use plastics, Only 9% of plastics are successfully recycled in the United States. Reduce your eco-impact with Porter.
Dishwasher Safe
Cal Prop 65 Compliant
Approx. 7.5" x 2" x 0.5"
Imported.
Ratings & Reviews
1
Full Star
Empty Star
Empty Star
Empty Star
Empty Star
Runs too small

0

True to size

0

Runs too big

0