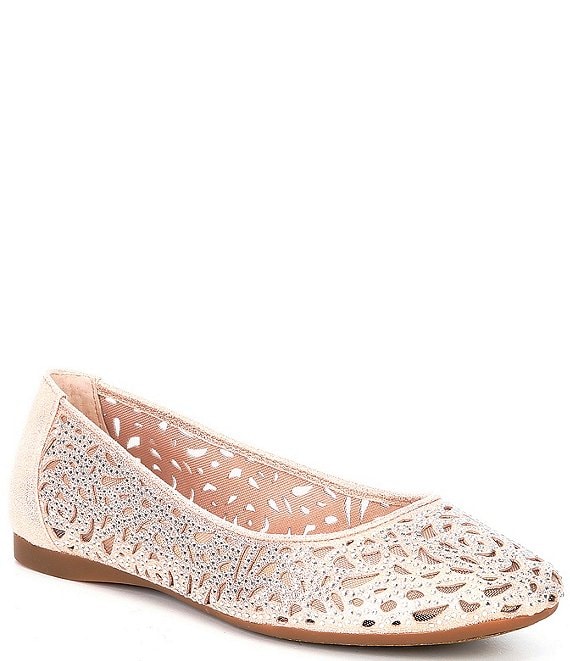 Alex Marie
Altana Metallic Laser-Cut Rhinestone Flats
Rated 4.94 out of 5 stars
Rated 4.94 out of 5 stars
Rated 4.94 out of 5 stars
Rated 4.94 out of 5 stars
Rated 4.94 out of 5 stars
17 Reviews
Rated 4.94 out of 5 stars
From Alex Marie, the Altana Metallic Laser-Cut Rhinestone Flats feature:
Textile upper
Perforated cutouts and rhinestone detailing
Slip on design
Mesh lining
Patented Airfit comfort technology in the heel providing extra comfort, durability and breathability
TR outsole with Alex Marie logo imprint
Flat heel
Imported.
Alex Marie was created with the modern woman in mind. She is stylish, feminine, and polished. She appreciates pieces that have great quality and a comfortable fit. She is a woman on the go and needs a wardrobe that works for her, wherever the day takes her. This Dillard's exclusive brand truly showcases a versatile collection for any lifestyle.
Ratings & Reviews
4.94
Rated 4.94 out of 5 stars
Rated 4.94 out of 5 stars
Rated 4.94 out of 5 stars
Rated 4.94 out of 5 stars
Rated 4.94 out of 5 stars