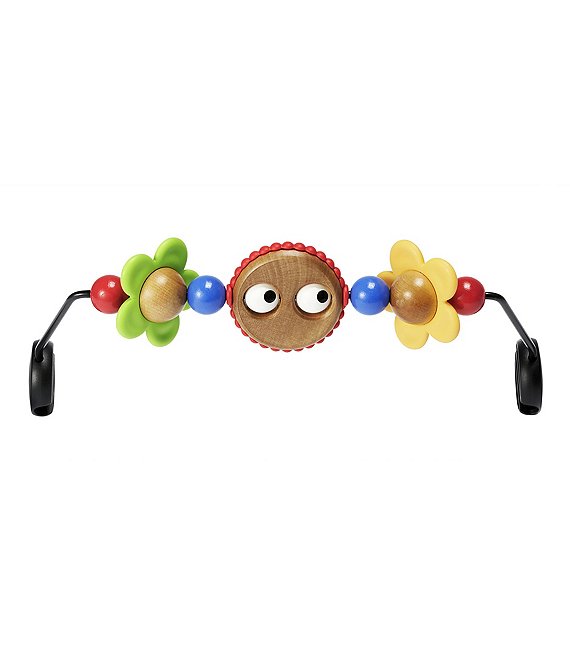 Baby Bjorn
BABYBJORN Googly Eye Toy for Baby Bjorn Bouncer Bliss
Full Star
Full Star
Full Star
Full Star
Half Star
82 Reviews
From BABYBJORN, this bouncer features:
The toy bar's features are easy to spin around, and the funny eyes make your baby smile and laugh.
Playing also helps your baby discover physical capabilities and develop motor skills.
The toy bar is easy for a grown-up to attach and remove, and fits both Bouncer Balance Soft and Bouncer Bliss.
Fits all baby bouncers from BABYBJÖRN
The toy is made of wood and BPA-free plastic that is manufactured in Sweden. All plastic complies with relevant safety requirements.
Easy to attach and remove
The brightly colored beads and shapes spark your baby's curiosity. They can spin the fun eyes around and grip the petals of the flowers.
Weight: .45 lbs/.2 kg
Length/height/width: 12.3 x 6.3 x 2 in/31.4 x 16 x 5 cm
Wipe the toy bar with a damp cloth.
Imported.
*Returns not accepted on any opened, used, or defective product. Contact manufacturer directly for further defective products/parts.
Ratings & Reviews
4.79
Full Star
Full Star
Full Star
Full Star
Half Star