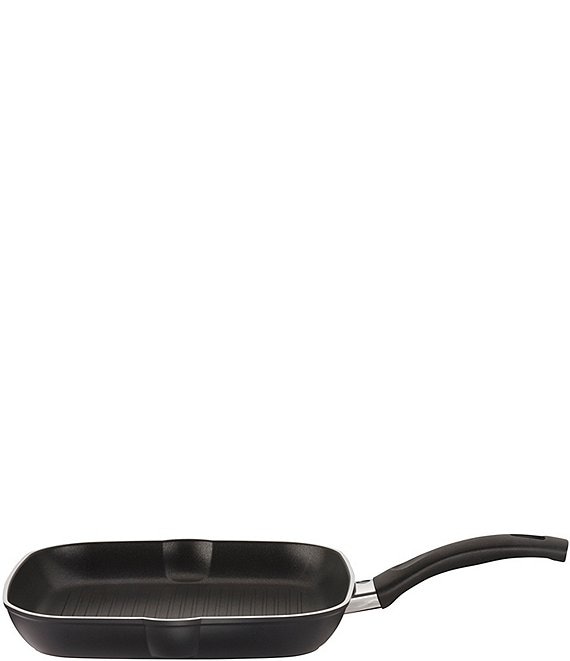 Ballarini
Como 11" Nonstick Grill Pan
Rated 4.83 out of 5 stars
Rated 4.83 out of 5 stars
Rated 4.83 out of 5 stars
Rated 4.83 out of 5 stars
Rated 4.83 out of 5 stars
314 Reviews
Rated 4.83 out of 5 stars
From Ballarini, this grill pan features:
Ultra-thick cold forged-aluminum body ensures efficient heating spread uniformly across the entire pan's surface
Triple-layer KERAVIS PLUS nonstick coating is reinforced with ceramic particles, boasting quick release and perfect browning
THERMOPOINT technology guarantees precise temperature control, reducing unnecessary overheating and damage
PFOA-free, scratch resistant nonstick coating is safe to use with metal utensils and requires less oil for healthier cooking
Hand wash
Imported.
Want to know the secret behind one of the leading brands for nonstick cookware since 1889? Always stick to your values. And combine technology with passion, family rituals and laughter.
Ratings & Reviews
4.83
Rated 4.83 out of 5 stars
Rated 4.83 out of 5 stars
Rated 4.83 out of 5 stars
Rated 4.83 out of 5 stars
Rated 4.83 out of 5 stars