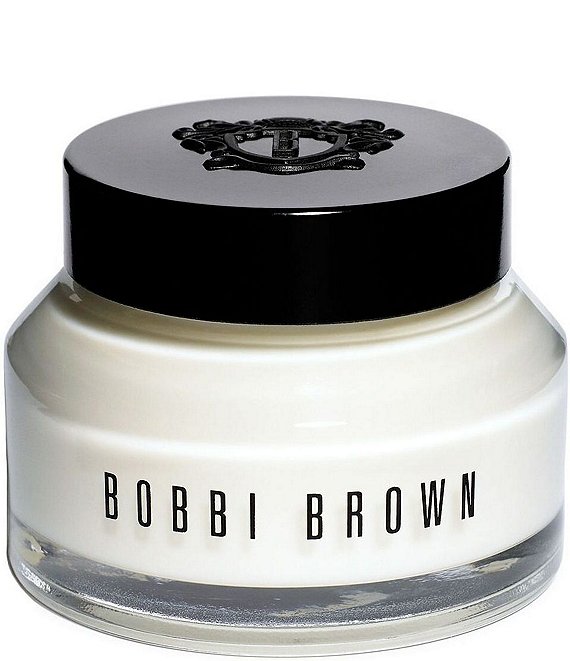 Rated 4.72 out of 5 stars
Rated 4.72 out of 5 stars
Rated 4.72 out of 5 stars
Rated 4.72 out of 5 stars
Rated 4.72 out of 5 stars
538 Reviews
Rated 4.72 out of 5 stars
What it Is: This rich yet lightweight formula instantly hydrates and moisturizes, conditions and nourishes throughout the day (and is ideal for layering under makeup).

Who it's For:Normal to extra-dry skin typesor anyone wanting to hydrate thirsty skin with a rich let lightweight formula that instantly moisturizes for seamless makeup application.

Why it's Different:Sodium Hyaluronate, Trehalose and our Signature Enriched Mineral Water Blend leave skin feeling smooth and plumped, plus visibly fresh and glowing. In addition, Algae Extract moisturizes and conditions skin while Caffeine provides soothing properties.

How to Use:Massage onto clean skin morning and night.

1.7 oz.
Bobbi Brown - Be Who You Are

Bobbi Brown Cosmetics is a global prestige beauty brand that empowers women to embrace and enhance their individual beauty. Founded in 1991 by makeup-artist-turned-entrepreneur Bobbi Brown, the brand offers universally flattering products created with uncompromising quality and an intuitive sense of what every woman wants: to look and feel like herself, only prettier and more confident.
Ratings & Reviews
4.72
Rated 4.72 out of 5 stars
Rated 4.72 out of 5 stars
Rated 4.72 out of 5 stars
Rated 4.72 out of 5 stars
Rated 4.72 out of 5 stars