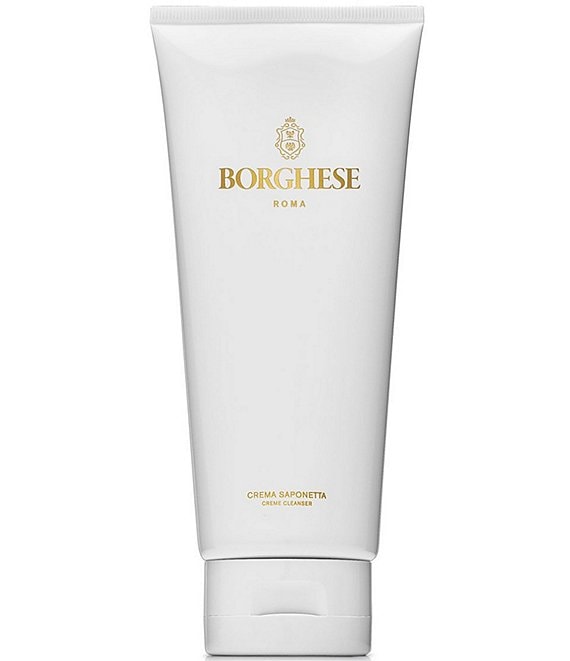 Borghese
Crema Saponetta Clean Creme Cleanser
Full Star
Full Star
Full Star
Full Star
Full Star
1 Review
A Deep Cleansing Creme Cleanser.
New updated, clean formula! Bestselling Crema Saponetta is a water-activated, lathering cleanser that gently detoxifies skin without drying. Also makes an excellent shaving cream!
Benefits and Ingredients:
Sea Salt exfoliates and detoxifies without granules
Hyaluronic Acid attracts and binds moisture
Now FREE OF SLS and SLES, Parabens, Phthalates, Nanotechnology, Talc, D4, D5 and D6 Mineral Oil
How to Use:
AM and PM, wet face and massage a dime-size amount of cleanser onto face and neck, avoiding the eye area. Rinse well.
6.7 oz. tube
Ratings & Reviews
5
Full Star
Full Star
Full Star
Full Star
Full Star