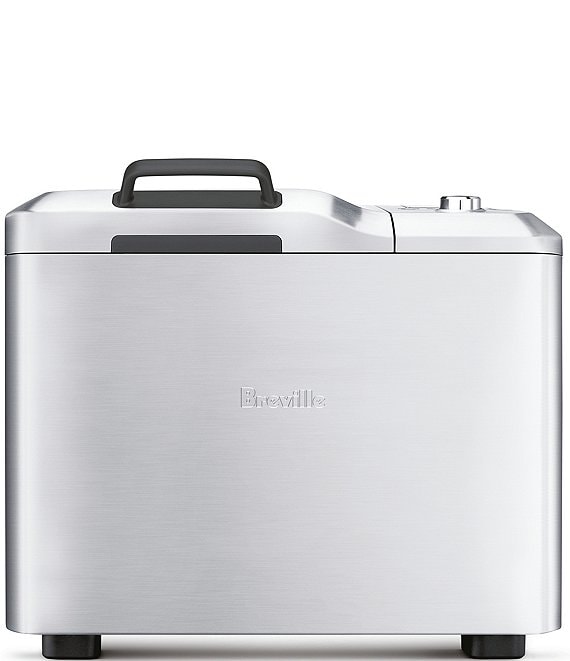 Breville
Custom Loaf Bread Maker
Full Star
Full Star
Full Star
Full Star
Full Star
1 Review
From Breville, this loaf bread maker features:
Stainless Steel Housing
Thirteen automatic and manual settings.
Includes gluten-free and quick-bread settings, three crust color options and bake-only and jam functions.
Makes 1-, 1 1/2-, 2- and 2 1/2-lb. loaves.
A dispenser automatically releases add-ins such as fruits and nuts.
Unlike conventional kneading paddles, this paddle collapses, preventing an indentation from forming in the bottom crust.
Backlit LCD display and 13-hour preset timer.
Viewing light lets you check on bread without opening lid.
Mixes dough for pizza, focaccia and pasta.
Pause function allows for hand-shaping crusts and adding glazes.
Stores your personal recipes.
Nonstick pan for easy cleanup.
Recipes included.
Approx. 16.4" x 9.6" x 13.3"
Approx. weight 16 lb. 13 oz.
Imported.
Ratings & Reviews
5
Full Star
Full Star
Full Star
Full Star
Full Star