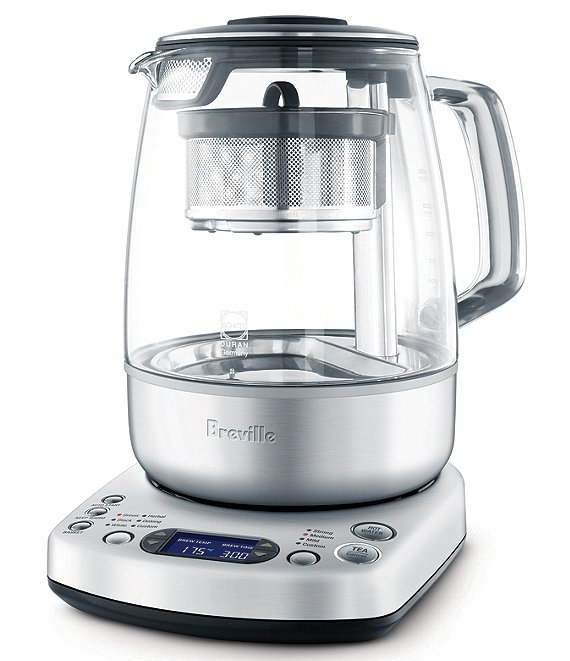 Breville
Brushed Stainless Steel Customizeble Settings Tea Maker
Full Star
Full Star
Full Star
Full Star
Full Star
1 Review
From Breville, this tea maker features:
brushed stainless steel
automatically brews tea at 5 different temperature settings
brew strength of each pot can be adjusted between mild, medium and strong
preset menu that automatically adjusts water temperature for optimal steeping of green tea, white tea, herbal tea, oolong tea or black tea
customizeble brew temperature and time; backlit LCD shows actual temperature and time since brew
glass kettle with 10-oz. removable tea basket that automatically lowers into the water, then lifts out to prevent over-steeping
magnetic brew mechanism for a nearly-silent brew cycle
Delay Start, Keep Warm and Agitate for loosening tea leaves and improving infusions
doubles as a hot-water kettle
dishwasher-safe tea basket and scoop included
approx. 9" (L) x 7" (W) x 11.8" (H); 51-oz. capacity
120v, 1500 watts, 60hz.
Imported.
Ratings & Reviews
5
Full Star
Full Star
Full Star
Full Star
Full Star