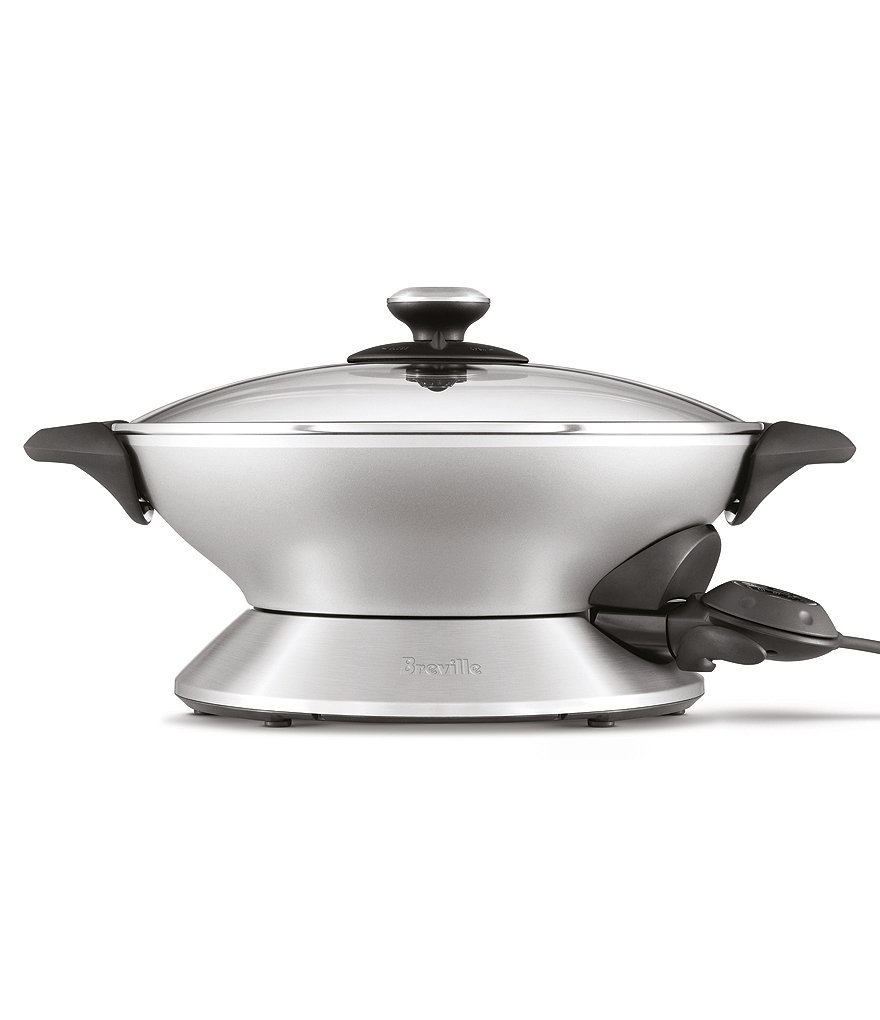 Breville
The Electric Hot Wok
Description
From Breville, this electric hot wok features:
searing high-wall heat wok that works just like a traditional iron wok on a gas range
butterfly heating element evenly distributes heat up the high wall up to 425 F (218 C), bringing real Asian flare to the at-home kitchen
15 heat settings can be used for all kinds of meals, including pasta, soups, curries, or scrambled eggs
non-stick finish of wok bowl needs less oil to cook and can be wiped down for convenient clean-up
removable temperature control probe
Cook 'n' Look tempered glass lid
approx. 6-quart capacity; approx. 14" diameter (family size)
approx. 17.75(L) x 14(W) x 9.25(H)"
1500 watts
stainless steel base, die-cast wok bowl/cooking vessel with Quantanium non-stick surface
dishwasher-safe bowl and lid
Imported.