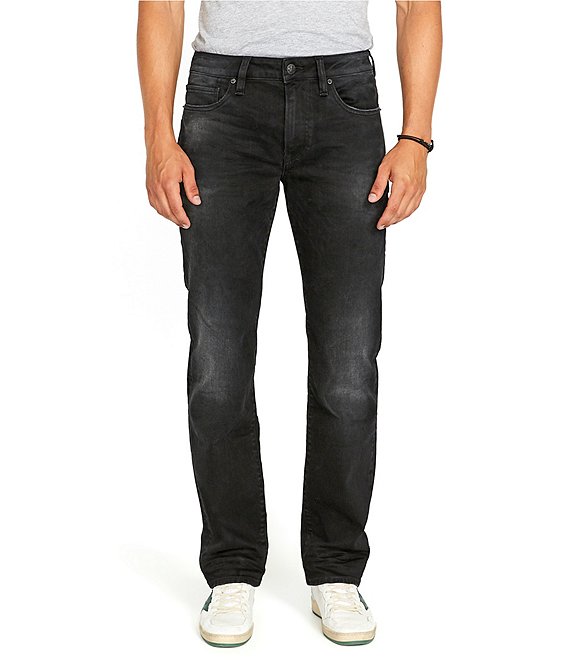 Rated 5 out of 5 stars
Rated 5 out of 5 stars
Rated 5 out of 5 stars
Rated 5 out of 5 stars
Rated 5 out of 5 stars
1 Review
Rated 5 out of 5 stars
From Buffalo David Bitton, these jeans feature:
Crinkled and sanded wash
Mid-rise
5-pocket styling
Trademark embroidery on back pockets
Straight fit
Zip fly button closure; belt loops
Black Fabric Story Collection - Black has been an essential in everyone's wardrobe. The perfect black skinny inspired by the rock movement offered in nice stretch denim in all black and grey shades.
Fabric sourced sustainably in Africa (CMIA)
Cotton/polyester/spandex
Machine wash; tumble dry
Imported.
Founded in 1972, Buffalo was born of fashion. Since their beginnings in France, the birthplace of denim, their denim was more than a working-class uniform—it was a means of expression. Born in Europe and made famous in America, Buffalo has continued to become a canvas for individuality and outspoken style. Today they continue to push boundaries, and to make bold statements with their core foundation: denim. Dressing you from the "bottoms up" with the perfect fits, the finest fabrics, and timeless washes, while being responsible in their social and environmental impact. Denim that defines you. Not only to be seen, but to be seen differently. #WeAreDenim.
Ratings & Reviews
5
Rated 5 out of 5 stars
Rated 5 out of 5 stars
Rated 5 out of 5 stars
Rated 5 out of 5 stars
Rated 5 out of 5 stars