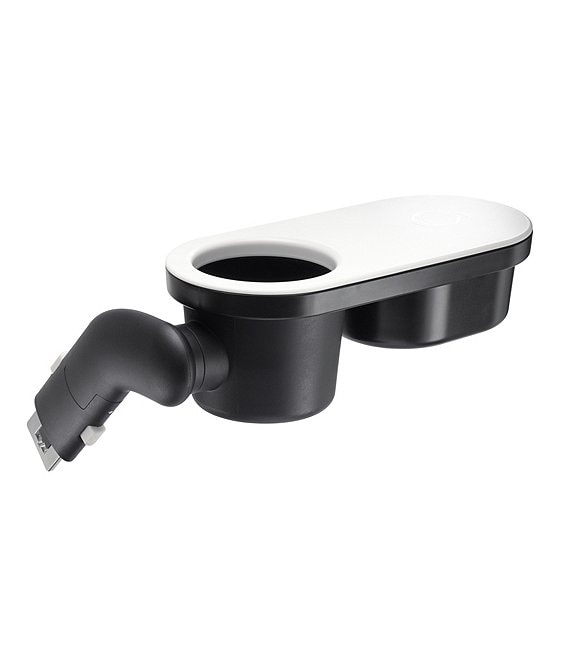 Bugaboo
Snack Tray for Fox Stroller
Full Star
Full Star
Full Star
Full Star
Half Star
15 Reviews
From Bugaboo, this tray features:
The Bugaboo Fox Tray makes sure you don't miss a beat when you're out and about, making storing, serving and cleaning up snacks and refreshments a piece of cake. A sliding cover provides self-serve access to snacks and the cup holder minimizes spills. Both assure a safe upright position, even when the seat is reclined for a little after dinner nap.
rotates to allow you to easily take your child in and out of the stroller
tray and sliding cover click on and off for easy storage, transport and cleaning
tray and cup holder part can be used separately
compatible with the Bugaboo Fox (not compatible with Fox 2)
Imported.
*Returns not accepted on any opened, used, or defective product. Contact manufacturer directly for further defective products/parts.
Bugaboo - Designed for Discovery

Bugaboo believes that families don't have to go all that far to discover a world of something new. We design extraordinary products and parenting solutions that make spending time together with your child exciting, memorable, and, most importantly, fun, no matter where you go. After kickstarting a stroller revolution more than two decades ago, we've continued to innovate and expand our range of parental products, designing each to be more comfortable and easy to use than ever thought possible. So, you're able to enjoy endless moments of discovery every step of the way.

The Bugaboo Promise: We sweat the details, so you don't have to. Our designers and engineers spend years developing, testing, and refining every product far beyond industry standards. So you can be sure that every joint, stitch, and click is designed to help you and your family enjoy the most comfortable ride, whatever the journey.
Ratings & Reviews
4.6
Full Star
Full Star
Full Star
Full Star
Half Star