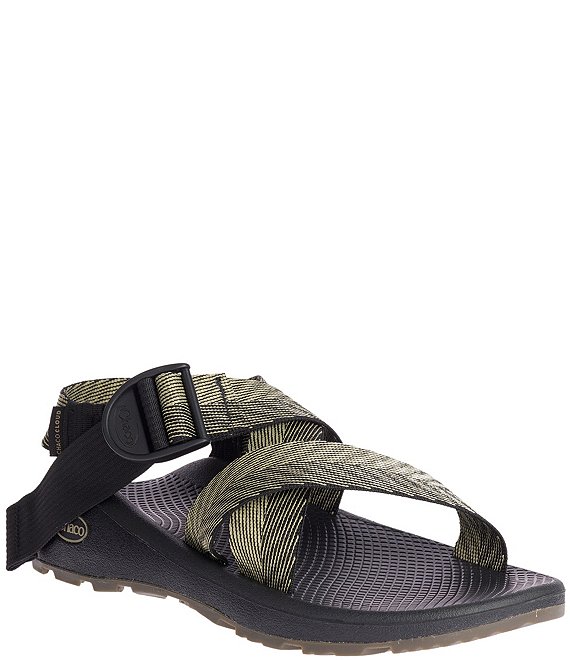 Chaco
Men's Mega Z/Cloud Sandals
Rated 5 out of 5 stars
Rated 5 out of 5 stars
Rated 5 out of 5 stars
Rated 5 out of 5 stars
Rated 5 out of 5 stars
2 Reviews
Rated 5 out of 5 stars
From Chaco, the Men's Mega Z/Cloud Sandal features:
The Mega Z/Cloud takes the webbing patterns you love and gives them more room to thrive
Now updated with their instant-ahh inducing Chaco Cloud cushioning and burly metal buckle
Made with 35mm webbing, their signature LUVSEAT™ footbed, and ChacoGrip™ rubber outsole
UPPER: 35mm polyester jacquard webbing upper wraps around the foot and through the midsole for a customized fit
Adjustable and durable high-tensile webbing heel risers
Metal ladder lock buckle
MIDSOLE: LUVSEAT™ dual-density PU midsole
Chaco Cloud cushioning for active comfort
Vegan-friendly construction
OUTSOLE:Non-marking ChacoGrip™ rubber compound
3.5 mm lug depth
Imported.
In 1989, A Colorado rafting guide had a vision: To create the ultimate footwear for outdoor adventures in and out of the water. He gave it a symbol - the gecko - because of their ability to adapt and thrive in nearly any environment. Then he gave it a name, Chaco. Since then, we've been making footwear that you can't live without. We believe wherever your mind wanders, your feet should follow. From the river cultureof the outdoors, to our fully customizable Z-Sandals, to our ultra-light Chillos sandals, Chaco gives youthful explorers the ability to express what's insideof them and wear their heart on their feet.
Ratings & Reviews
5
Rated 5 out of 5 stars
Rated 5 out of 5 stars
Rated 5 out of 5 stars
Rated 5 out of 5 stars
Rated 5 out of 5 stars