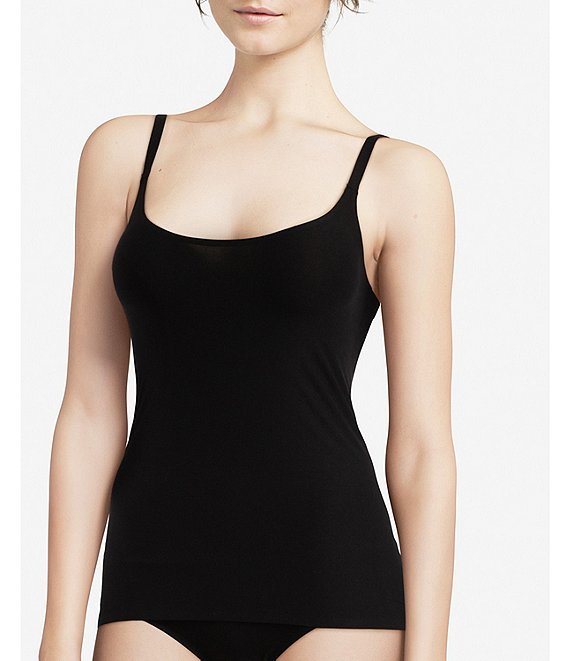 Chantelle
Soft Stretch Camisole
Rated 3.5 out of 5 stars
Rated 3.5 out of 5 stars
Rated 3.5 out of 5 stars
Rated 3.5 out of 5 stars
Rated 3.5 out of 5 stars
2 Reviews
Rated 3.5 out of 5 stars
From Chantelle, this camisole features:
Moisture wicking lightweight microfiber
Adjustable straps
Reversible
The extra soft fabric and seamless finishing provides a optimal comfort and full invisibility under garments
360 degree stretch fabric adapts to all body types
Great for layering
Nylon/spandex
Hand wash
Imported.
Our French roots. It defines our unique combination of Style and Comfort. As a Parisian brand, we are heavily influenced by the creativity and design of the city, from the past to the present and beyond. It is the foundation of our commitment to balance style, quality and function in every garment.
Ratings & Reviews
3.5
Rated 3.5 out of 5 stars
Rated 3.5 out of 5 stars
Rated 3.5 out of 5 stars
Rated 3.5 out of 5 stars
Rated 3.5 out of 5 stars