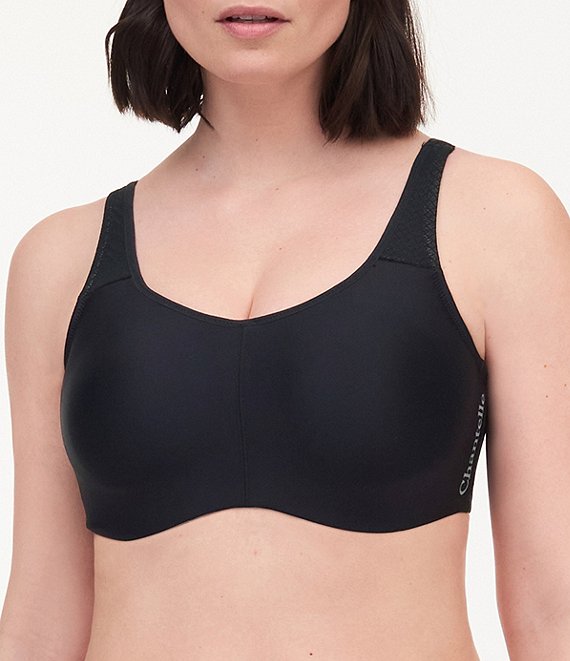 Chantelle
Sport High Impact Active Bra
Rated 5 out of 5 stars
Rated 5 out of 5 stars
Rated 5 out of 5 stars
Rated 5 out of 5 stars
Rated 5 out of 5 stars
3 Reviews
Rated 5 out of 5 stars
From Chantelle Sport, this bra features:
Lightweight and breathable spacer fabrication in the cup
U shaped back to help anchor straps
Multi-position straps
Modern contrasting fishnet design on the strap
Hidden underwire for ultimate comfort
Full coverage and containment
Side panels for added support Leotard
Designed in France
Enclosed seams that won't dig
Cushioned hook & eye adjustable closure
Hand wash
Imported.
Our French roots. It defines our unique combination of Style and Comfort. As a Parisian brand, we are heavily influenced by the creativity and design of the city, from the past to the present and beyond. It is the foundation of our commitment to balance style, quality and function in every garment.
Ratings & Reviews
5
Rated 5 out of 5 stars
Rated 5 out of 5 stars
Rated 5 out of 5 stars
Rated 5 out of 5 stars
Rated 5 out of 5 stars