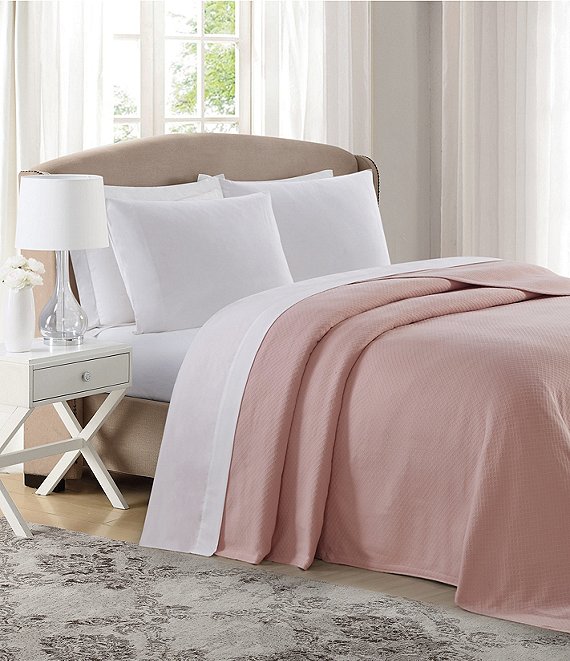 Charisma
Deluxe Woven Bed Blanket
Full Star
Full Star
Full Star
Full Star
Full Star
1 Review
This luxurious 100% cotton blanket is a perfect additional to your bed. The weight is perfect for year-round comfort and can be used to add a subtle color change to your bed. The pattern is a woven interlocking design that will coordinate with your bedding and add a level of texture to the top of your bed. The item is made from long staple cotton fibers for yarns with a soft feel.
Queen approx. 90 x 90"
King approx. 108 x 90"
Machine wash
Imported.
DMS: 0772 035 BK2979BSQN-4
Known as America's premier luxury brand in home, Charisma has been positioned at prominent retailers since the 1970's. At the forefront of luxury, Charisma offers home textiles with beautiful dress maker details appealing to customers everywhere.
Ratings & Reviews
5
Full Star
Full Star
Full Star
Full Star
Full Star