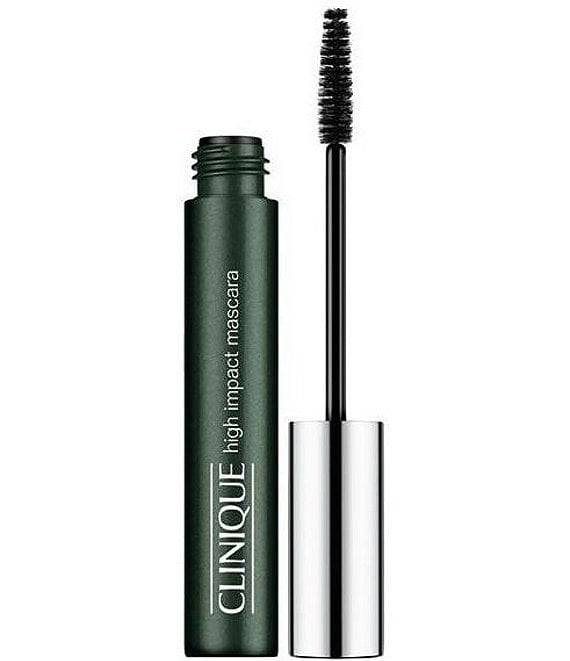 Clinique
High Impact Mascara
Rated 4.59 out of 5 stars
Rated 4.59 out of 5 stars
Rated 4.59 out of 5 stars
Rated 4.59 out of 5 stars
Rated 4.59 out of 5 stars
2140 Reviews
Rated 4.59 out of 5 stars
Kicks up the volume and length of each and every lash for a look that's lusher, plusher, bolder. Pure, deep color only adds to the impact. Wear it once and you'll feel naked without it.
Allergy Tested
100% Fragrance-Free
Oil-Free
Ophthalmologist Tested
Safe for Sensitive Eyes
Safe for Contact Lens Wearers
Paraben-Free
Phthalate Free
Mineral Oil Free
Our Clinique Clean Philosophy: No parabens. No phthalates. No fragrance. Just happy skin. What else is this product free of? Free of Synthetic Colours, Gluten-Free, Oil-Free
0.28 fl. oz.
In 1968, a savvy beauty editor asked a leading dermatologist, "Can great skin be created?" and Clinique was born. It was the first-ever line of dermatologist-developed skin care. Today, Clinique's skincare and makeup products are built on 50+ years of research and thoroughly tested to ensure they meet the highest standards for safety and efficacy. No parabens. No phthalates. Allergy tested. 100% fragrance free.
Ratings & Reviews
4.59
Rated 4.59 out of 5 stars
Rated 4.59 out of 5 stars
Rated 4.59 out of 5 stars
Rated 4.59 out of 5 stars
Rated 4.59 out of 5 stars