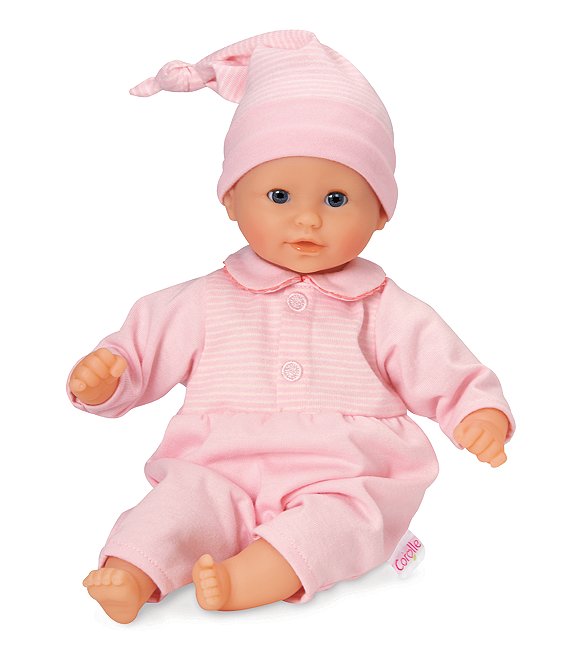 Corolle Dolls
Bebe Calin Charming Pastel 12" Baby Doll
Full Star
Full Star
Full Star
Full Star
Full Star
2 Reviews
From Corolle Dolls, this baby doll features:
perfect size to rock or cuddle in your child's arms.
She can be posed exactly like a real baby with her soft supple body
Her face, arms and legs are made of touch-ably soft vinyl
delicately vanilla scented
With sleepy eyes, she sleeps when she's laid on her back
Little mommies can give her the pacifier when she's fussy
This baby doll is wearing pajamas and has a bonnet
approx. 12"
Imported.
Ratings & Reviews
5
Full Star
Full Star
Full Star
Full Star
Full Star