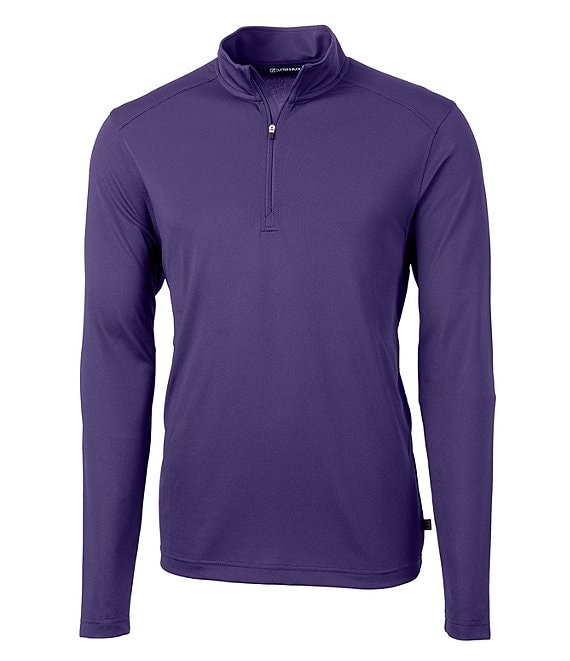 Cutter & Buck
Virtue Eco Pique Long-Sleeve Quarter-Zip Pullover
From Cutter & Buck, this pullover features:
contoured mock collar with zip placket
long sleeves
CB logo trims
moisture wicking
In an ultra-lightweight, high-quality eco-friendly DryTec polyester/spandex stretch pique fabric with a cooling effect and UPF sun protection, resulting in the most versatile, sustainable, and comfortable quarter-zip for you and the planet
machine wash; tumble dry
Imported.
In Seattle, the city buzzes with strong coffee, a legendary arts scene, cutting-edge technology, and all around us, spectacular natural beauty. Here, crashing surf meets rugged coastline, sophisticated cities meet unspoiled wilderness. From our office, we see the shimmering Puget Sound and snow-capped Olympic Mountains – and in everything we design, we aspire to get you from here to there, from work to weekend, seamlessly.

In 1990, we began creating top-quality sportswear for the golf course and beyond. Today, our designs span your whole lifestyle – keeping you polished and professional at work, comfortable during downtime and trail-ready even in ever-changing weather like ours.
Ratings & Reviews
No reviews
Rated 0 out of 5 stars
Rated 0 out of 5 stars
Rated 0 out of 5 stars
Rated 0 out of 5 stars
Rated 0 out of 5 stars