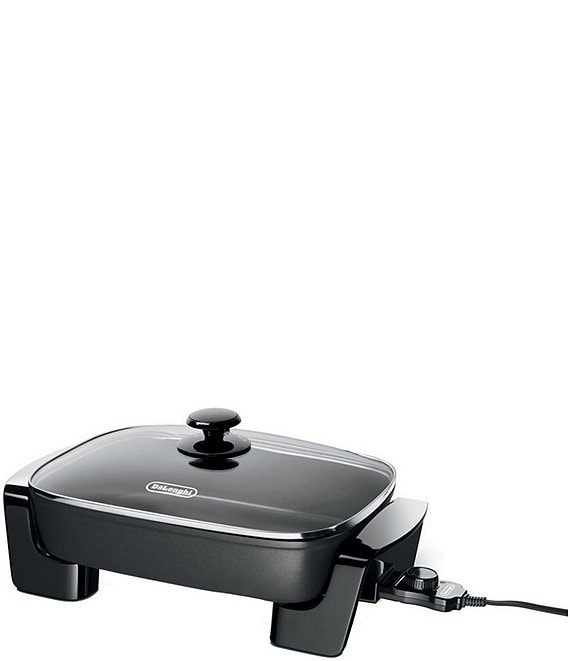 DeLonghi
Electric Skillet with Tempered Glass Lid
From DeLonghi, this skillet features:
The De'Longhi electric skillet has a tempered glass lid with adjustable steam vent holes for easy steam evaporation
The die-cast aluminum body has a large non-stick cooking surface perfect for family-sized meals
The fully embedded heating element distributes heat evenly for the most consistent results in the shortest time
both the base and lid are dishwasher safe
Approx. 11.8" x 19.29" x 8.27"; weighs 9 lbs
Imported.
De' Longhi is the global brand that offers consumers innovative products with a unique combination of style and performance. Born in 1974 as a brand of electric radiators, De' Longhi has created iconic products such as Pinguino and Tasciugo, Sfornatutto and Rot-Fryer, broadening over time its offer to every area of ​​the house.

De' Longhi offers innovative appliances for comfort, home cleaning and kitchen. Within the latter segment, coffee machines currently represent the heart of the brand and have led De' Longhi to be among the world leaders in their production.
Ratings & Reviews
No reviews
Rated 0 out of 5 stars
Rated 0 out of 5 stars
Rated 0 out of 5 stars
Rated 0 out of 5 stars
Rated 0 out of 5 stars