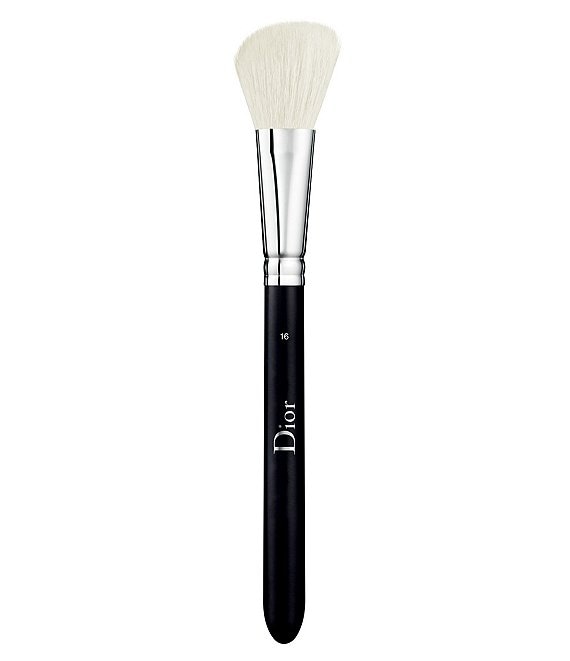 Dior
Backstage Blush Brush No. 16
Full Star
Full Star
Full Star
Full Star
Full Star
2 Reviews
Drawing inspiration from backstage Dior runway shows, the blush brush is designed for perfect, simple makeup application. It is the ideal tool for use with cream and powder blushes. This soft and supple angled brush hugs the cheekbones and hollows of the cheeks for a professional result that can be customized ranging from natural to bold. The blush brush No. 16 is made with natural fibers for a soft and supple head. Extremely soft and fine, it allows for flawless, controlled application in a single stroke.

Recommended for use with: Powder or cream blush and highlighter.

1. Pick up and deposit the product on the cheekbones, then blend out to the temples until the desired effect is achieved.

2. For a healthy glow effect, apply to the apples of the cheeks using circular movements.

3. Emphasize facial contours for a "sculpting" effect: define the cheeks and sweep the blush along the hollow of the cheekbones from the center outwards, then apply a lighter shade on the apples of the cheeks to capture the light.




For proper hygiene, clean your brush regularly with the Dior Brush Cleanser.
Ratings & Reviews
5
Full Star
Full Star
Full Star
Full Star
Full Star