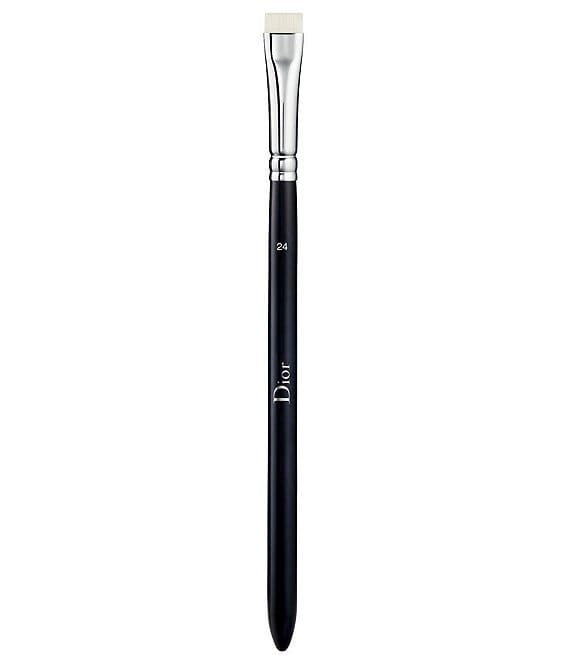 Dior
Backstage Eyeliner Brush No. 24
Full Star
Full Star
Full Star
Full Star
Full Star
2 Reviews
Drawing inspiration from backstage Dior runway shows, the eyeliner brush No. 24 is designed for perfect, simple makeup application. It allows for easy application of cream/liquid liners and blending the eye pencil or kohl along the lashline.


The ideal brush for defining the shape of the eye, it makes applying cream/liquid liners and blending eye pencils easy.



The tapered shape of the beveled eyeliner brush No. 24 adjusts the texture to create a precise and professional line: clean and thin, or more blended, for intense and sophisticated eyes. This firm brush with extremely fine and soft synthetic fibers delivers flawless, controlled application in a single stroke.


Recommended for use with Powder, liquid, wax or cream eyeliner and Pencil liner or kohl.



1. Pick up the product with the edge of the brush.



2. Delicately apply along the lash-line, moving from the inner corner to the outer corner of the eye.




For proper hygiene, clean your brush regularly with the Dior Brush Cleanser.
Ratings & Reviews
5
Full Star
Full Star
Full Star
Full Star
Full Star