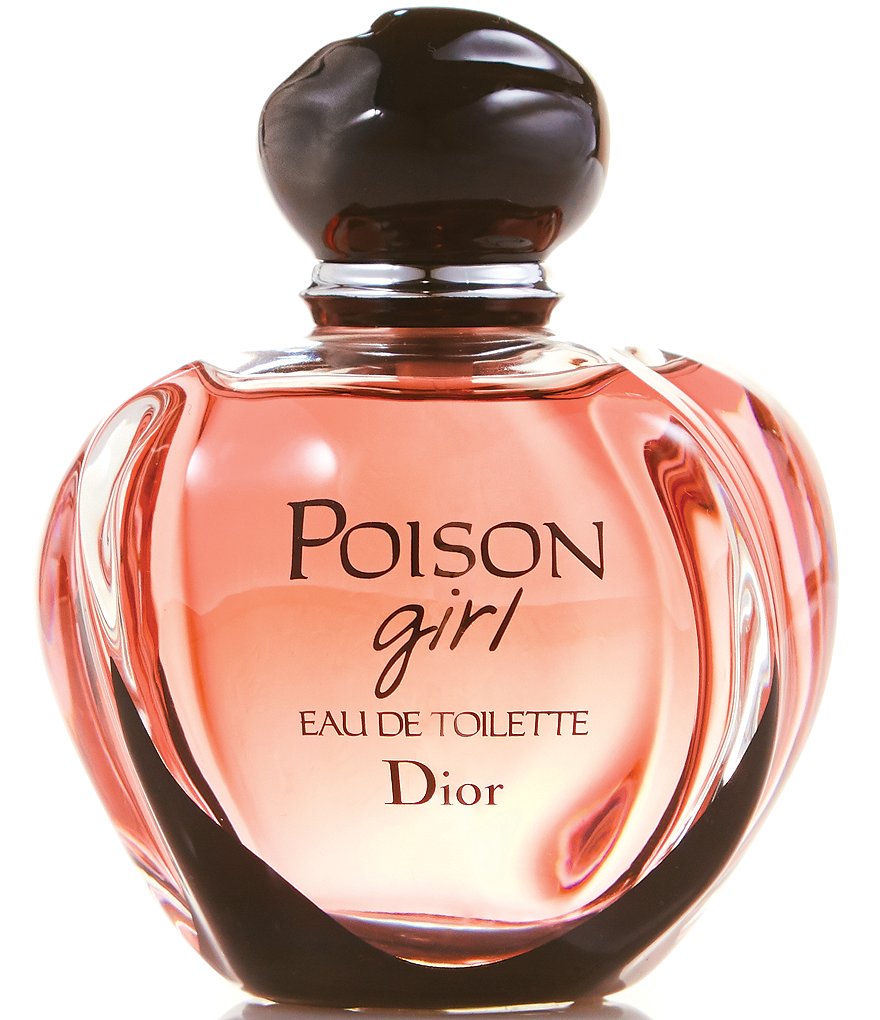 Dior
Poison Girl Eau de Toilette
Description
Poison Girl is a floral gourmand that seduces with a fruity floral top note and an addictive base.  Its appeal to the senses plays on a bold blend between contrasting raw materials. A pairing of icy-cool and juicy oranges complement each other while armfuls of sensual flowers introduce a spirited hot and cold ambiance.  Lastly, Tonka Bean and Vanilla notes spread their sensual and bittersweet caress. This Poison Girl breaks the ice, mastering the allure she has.

Top Notes: An ice-cool duo of oranges: fruity Sicilian Sweet Orange blends and contrasts with the lavish Calabrian Bitter Orange.  Despite a shared nature that is both joyful and juicy, they both play distinct roles.  Chosen both for their similarities as well as their differences, they create a finely-honed made-to-measure freshness.  The first, Sicilian and fleshy, is familiar—appealing and refreshing, it speaks to us instantly. The second, a distinguished Calabrian with a lively nature, provides powerful nuances that intensify this special freshness.

Middle Notes: Sparkling Neroli meets a tandem of Rose de Mai and Damascan Rose.  The Rose de Mai, queen of the exceptional Provence flowers, releases its unrivaled peppery honeyed power.  Meanwhile, the Damascan Rose is a Turkish beauty with a spirited temperament that confirms its expressive nature.  In the end, the heart remains open to its zesty beginning, helping the persistence of the citrus notes to shine on.  Intensely charming, tempestuous, and smolderingly sensual.

Base Notes: Vanilla blends with the soft attractive notes of Tonka Bean, warming this armful of flowers.  The round enveloping nuances of the noble Bean lines the entire composition.  Vanilla, sweet and ever-so-slightly unpolished, is tantalizing and seductive.  Never invasive, this heavy duo swathes and sharpens the senses.  The effect is long-lasting, sensual, and devilishly sexy.