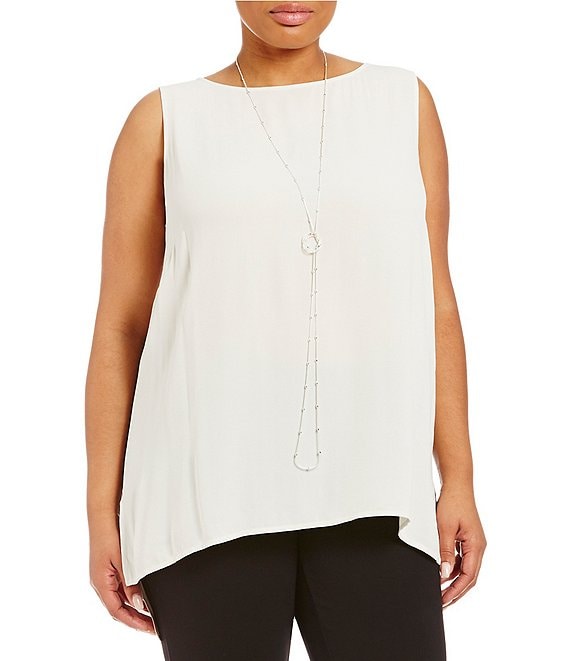 Eileen Fisher
Plus Size Bateau Neck Long Silk Sleeveless Shell
Rated 3.5 out of 5 stars
Rated 3.5 out of 5 stars
Rated 3.5 out of 5 stars
Rated 3.5 out of 5 stars
Rated 3.5 out of 5 stars
2 Reviews
Rated 3.5 out of 5 stars
From Eileen Fisher Plus, this top features:
bateau neckline
sleeveless silhouette
side slits
hi-low hemline
pullover construction
silk georgette crepe
machine wash
Imported.
DMS: 0140 640 EEGC1-U1956X
Our line is designed as a system of simple shapes in quality fabrics that work together year after year so you can build a wardrobe that keeps working for you over time. For over 35 years, we've been united in our efforts to support the environment, human rights and initiatives for women and girls – and we believe this work is becoming more and more important.
Ratings & Reviews
3.5
Rated 3.5 out of 5 stars
Rated 3.5 out of 5 stars
Rated 3.5 out of 5 stars
Rated 3.5 out of 5 stars
Rated 3.5 out of 5 stars