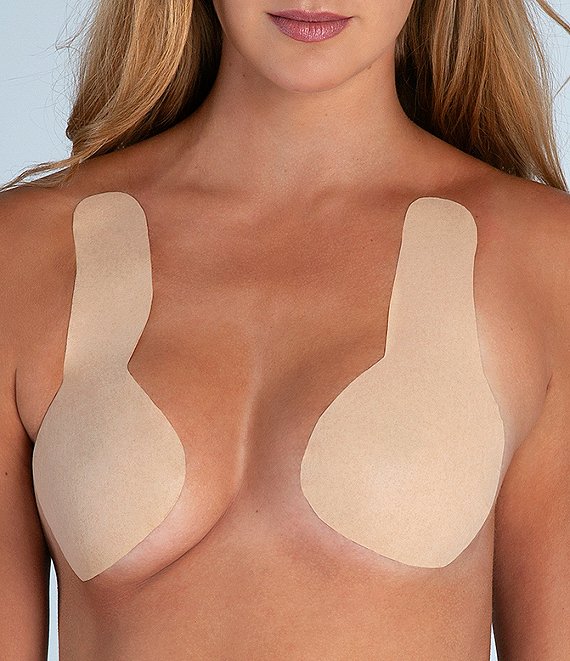 Rated 4 out of 5 stars
Rated 4 out of 5 stars
Rated 4 out of 5 stars
Rated 4 out of 5 stars
Rated 4 out of 5 stars
4 Reviews
Rated 4 out of 5 stars
From Fashion Forms, this bra features:
Beige adhesive tape, precut in an elongated teardrop shape to work with the shape of the breast
Can be trimmed to fit
Waterproof & perfect for swimwear
2 pairs per package
Disposable
To apply, peel backing from the cup-like part where the crease is marked & apply to the breast, smoothing out the shape. Then remove the rest of the backing on the strap-like part & gently lift & press to the chest to secure. Don't pull too hard or the product will come loose from the cup
medical-grade non-woven rayon with non-sensitizing, hypoallergenic medical grade adhesive
Made in the USA.
Ratings & Reviews
4
Rated 4 out of 5 stars
Rated 4 out of 5 stars
Rated 4 out of 5 stars
Rated 4 out of 5 stars
Rated 4 out of 5 stars