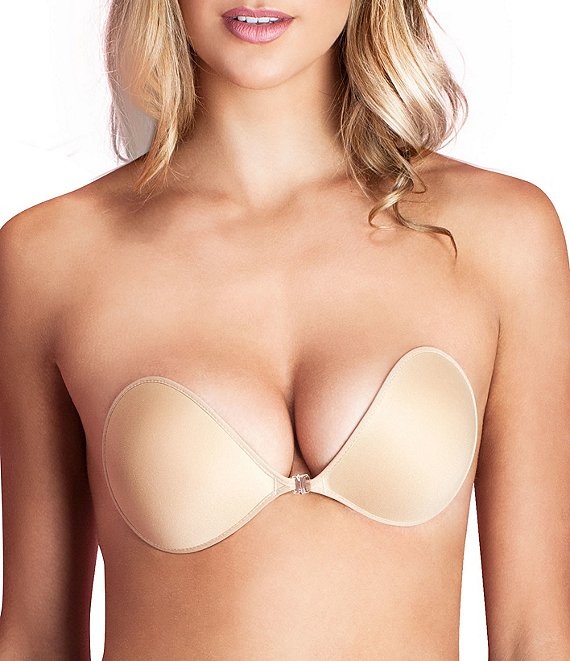 Fashion Forms
NuBra Ultralite Backless Strapless Bra
Rated 3.89 out of 5 stars
Rated 3.89 out of 5 stars
Rated 3.89 out of 5 stars
Rated 3.89 out of 5 stars
Rated 3.89 out of 5 stars
35 Reviews
Rated 3.89 out of 5 stars
This backless, strapless bra sticks to the body to provide coverage and support under the skimpiest fashions.
Soft and natural foam cups with adhesive on inside
Molded and perfect under halter tops, backless, strapless and sheer clothing
No side extensions or binding bra straps, creating flexibility and movement
Easy to apply and remove.
Fit tip: position the cups on the body, adjusting to get the cleavage you want, then clip the cups together in the middle. Choose your true bra cup size (without padding) when making your purchase. Not intended to replace your normal daily bra.
Polyurethane/nylon/tricot. Good for over 50 washes. Imported.
Ratings & Reviews
3.89
Rated 3.89 out of 5 stars
Rated 3.89 out of 5 stars
Rated 3.89 out of 5 stars
Rated 3.89 out of 5 stars
Rated 3.89 out of 5 stars