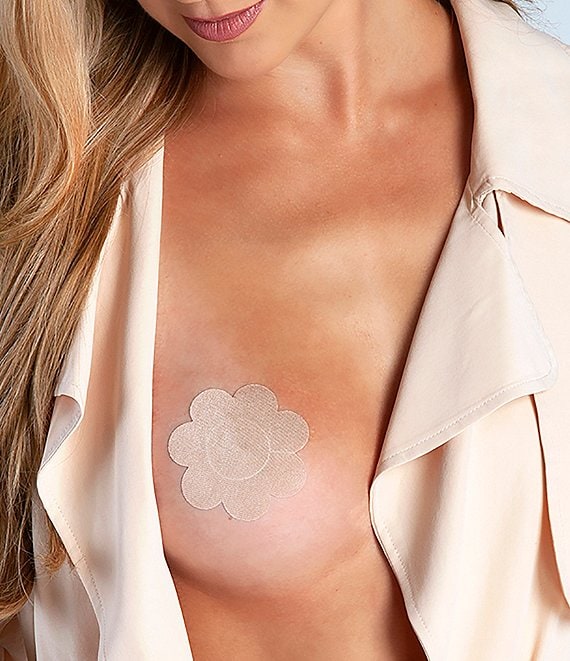 Fashion Forms
Reusable Water Proof Breast Petals
Rated 4.8 out of 5 stars
Rated 4.8 out of 5 stars
Rated 4.8 out of 5 stars
Rated 4.8 out of 5 stars
Rated 4.8 out of 5 stars
5 Reviews
Rated 4.8 out of 5 stars
From Fashion Forms, these petals feature:
flower shaped flat adhesive
ultra-sticky; water & sweat resistant
Pair these reusable petals with swimsuits, sports bras, & athletic wear for extra coverage & a smooth look
5 × .5 × 6 in
Tips on How to Apply:
1. Start with clean, dry skin free of moisturizers, soaps, powders, deodorants, or perfume
2. Remove protective plastic backing
3. Center petal over the nipple & smooth on to the skin
4. Repeat on the other side
nylon/spandex/silicone
Gentle hand washing with soap and water then air dry/preserve with original plastic
Imported.
Ratings & Reviews
4.8
Rated 4.8 out of 5 stars
Rated 4.8 out of 5 stars
Rated 4.8 out of 5 stars
Rated 4.8 out of 5 stars
Rated 4.8 out of 5 stars