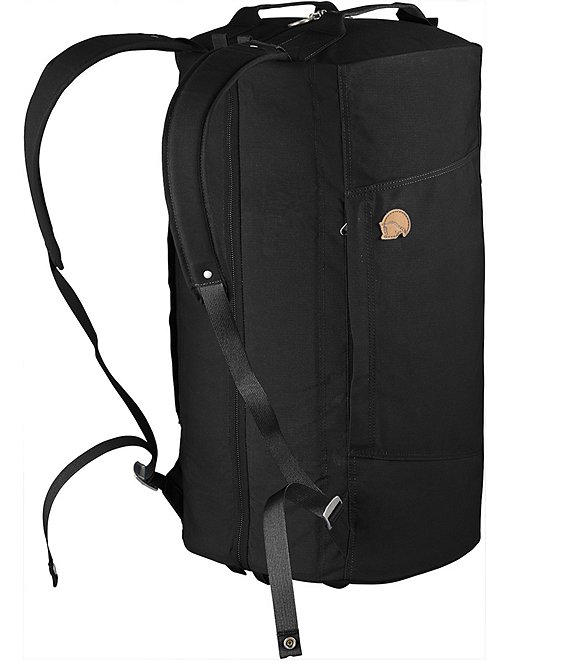 Fjallraven
Splitpack Large Duffel bag
From Fjallraven, the Splitpack Large Duffel Bag features:
G-1000® Heavy Duty Eco
Recycled polyester, organic cotton
Innovative zip-up travel duffel with two compartments for good overview and easy organization
Two equally sized compartment with zippered mesh dividing covers
Comfortable, padded shoulder straps with ventilating mesh fabric
Made from robust G-1000 HeavyDuty Eco (recycled polyester/organic cotton) with polyamide lining
Padding against the back and at ends gives carrying comfort and makes the pack sturdy
Two external zippered pockets at the sides
Unisex
Main zipper can be locked with a padlock (not included)
Webbing handles at short ends for easy hauling
Approx. 33 cm H x 58 cm W x 33 cm D; 55 L volume
Weight approx. 45.8-oz
Do not dry clean, bleach, tumble dry, and iron
Clean with soft brush and lukewarm water
Imported.
Environmental info: Organic, Recycled
Features: Adaptable with Greenland Wax. Durable
Ratings & Reviews
No reviews
Rated 0 out of 5 stars
Rated 0 out of 5 stars
Rated 0 out of 5 stars
Rated 0 out of 5 stars
Rated 0 out of 5 stars