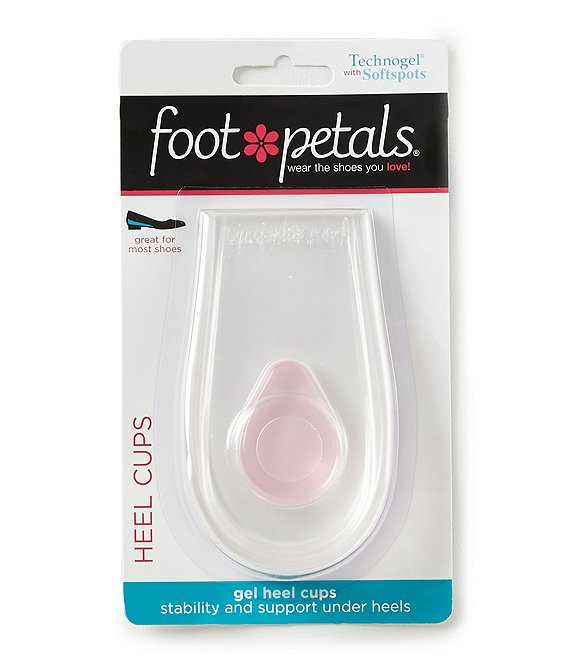 Full Star
Full Star
Empty Star
Empty Star
Empty Star
1 Review
From Foot Petals, the Gel Heel Cup feature:
shock absorbing gel at heel for pressure point cushioning and support
contoured design for added fit and comfort with any look
Technogel collection
reusable form shoe to shoe
Imported.
Foot Petals began with Tip Toes: our comfy, best-selling ball-of-foot cushions. Since then, we've developed solutions for slipping heels, lack of arch support, sore spots, and other common issues. Foot Petals ensure comfort and confidence, whether we're rocking our sexiest pumps or favorite flats. And you can always trust us to keep researching solutions for everyday problems; because we want the answers just as much as you do!​
Ratings & Reviews
2
Full Star
Full Star
Empty Star
Empty Star
Empty Star