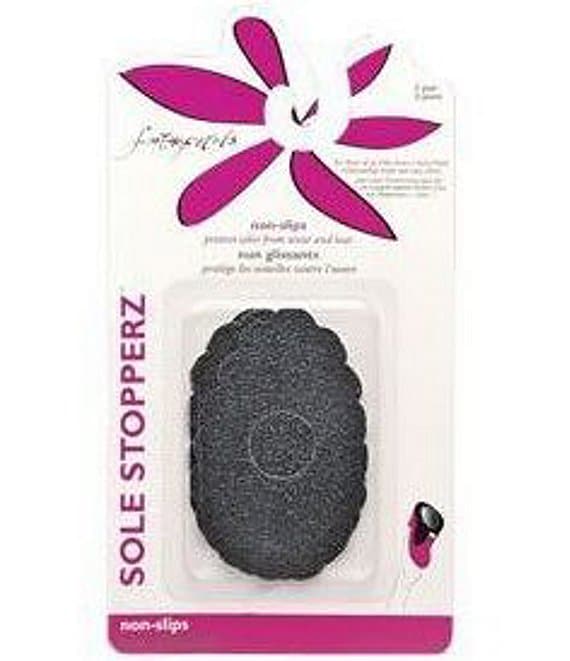 Full Star
Full Star
Full Star
Full Star
Full Star
2 Reviews
From Foot Petals, the Sole Stopperz feature:
Includes 2 pairs of non-slip stick-ons
Protects your outsoles from wear and tear
Helps prevent slipping on slick surfaces
Adds extra tread to bottom of shoes
Not recommended for removal/reuse
Made in the USA.
Foot Petals began with Tip Toes: our comfy, best-selling ball-of-foot cushions. Since then, we've developed solutions for slipping heels, lack of arch support, sore spots, and other common issues. Foot Petals ensure comfort and confidence, whether we're rocking our sexiest pumps or favorite flats. And you can always trust us to keep researching solutions for everyday problems; because we want the answers just as much as you do!​
Ratings & Reviews
5
Full Star
Full Star
Full Star
Full Star
Full Star