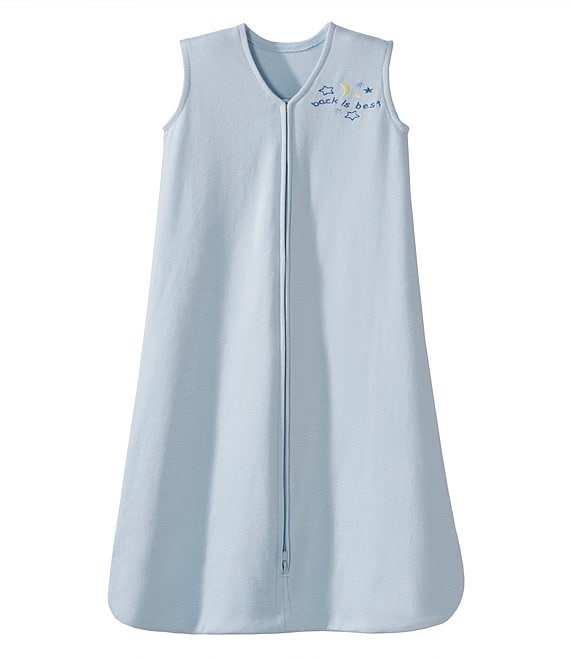 HALO
Halo Baby Boys Newborn-24 Months Sleep Bag Wearable Blanket
Rated 4.57 out of 5 stars
Rated 4.57 out of 5 stars
Rated 4.57 out of 5 stars
Rated 4.57 out of 5 stars
Rated 4.57 out of 5 stars
7 Reviews
Rated 4.57 out of 5 stars
From HALO, this blanket features:
Premium fabric; no added chemicals
Sleeveless design to prevent overheating
Allows for easy diaper changes
Cotton
Machine wash
Small - 0/6 Months
Medium - 6/12 Months
Large - 12/18 Months
XL-18-24 Months
Imported.
For over 25 years, HALO®'s mission has been to create simple, innovative products that make safe sleep easier for you—and more comfortable for your baby.

Today, our responsibility and dedication to safe sleep continue as a trusted resource for the modern parent. Our growing line of products are thoughtfully developed and diligently tested to help babies sleep safely from birth through toddlerhood.
Ratings & Reviews
4.57
Rated 4.57 out of 5 stars
Rated 4.57 out of 5 stars
Rated 4.57 out of 5 stars
Rated 4.57 out of 5 stars
Rated 4.57 out of 5 stars