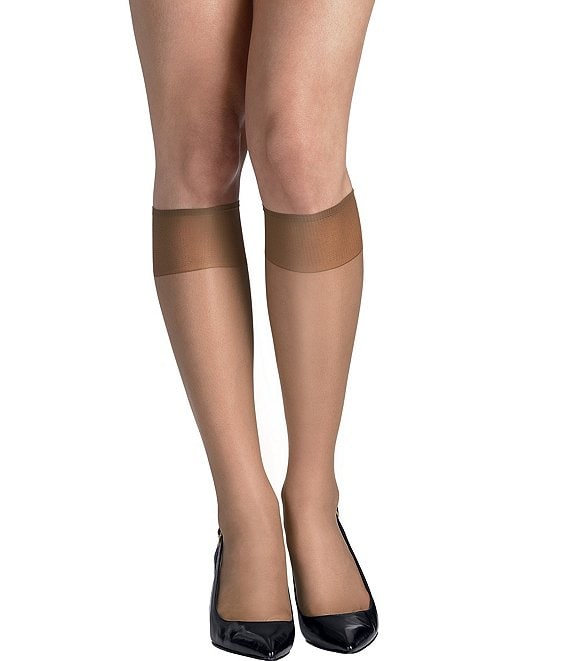 Hanes
6-Pack Silk Reflection Sheer Toe Knee Highs
Rated 4.15 out of 5 stars
Rated 4.15 out of 5 stars
Rated 4.15 out of 5 stars
Rated 4.15 out of 5 stars
Rated 4.15 out of 5 stars
46 Reviews
Rated 4.15 out of 5 stars
From Hanes, these tights feature:
Product Contents: 85% Nylon, 15% Spandex
Sheer knit blends nylon/spandex for sleek fit and silky feel.
Wide top band stays up without binding, for comfort hour after hour.
Cool Comfort™ fabric treatment wicks moisture to keep you feeling cool and dry.
Sheer Toe
One size fits most.
15 denier sheer appearance
Hand Wash
Imported.
Since 1901, we've been making everyday apparel that is known and loved by consumers around the world. We are know for the comfort, quality and value of our products.
Ratings & Reviews
4.15
Rated 4.15 out of 5 stars
Rated 4.15 out of 5 stars
Rated 4.15 out of 5 stars
Rated 4.15 out of 5 stars
Rated 4.15 out of 5 stars