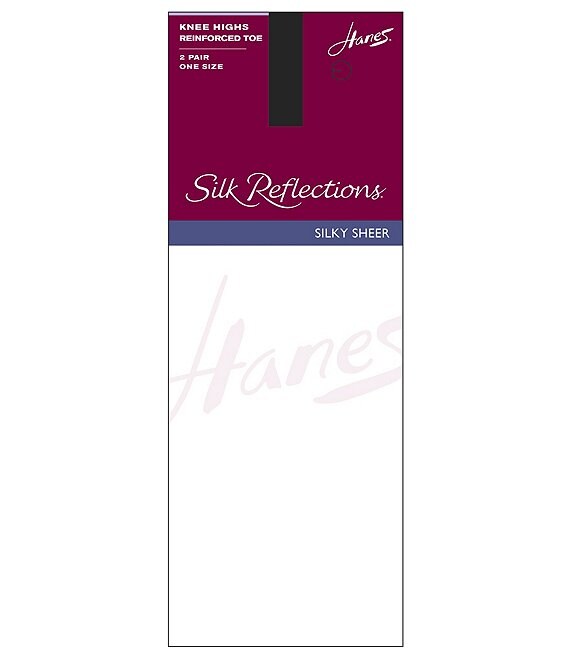 Hanes
Silk Reflections Reinforced-Toe Knee Highs 2-Pack
Rated 4.69 out of 5 stars
Rated 4.69 out of 5 stars
Rated 4.69 out of 5 stars
Rated 4.69 out of 5 stars
Rated 4.69 out of 5 stars
94 Reviews
Rated 4.69 out of 5 stars
A luxurious legwear solution for pants and long skirts! These sheer knee-highs provide a sleek fit and silky feel. The wide non-binding comfort band stays up hour after hour. Plus, the reinforced toe resists snags and runs.
nylon/Lycra® spandex
style # 00775
Made In USA.
Since 1901, we've been making everyday apparel that is known and loved by consumers around the world. We are know for the comfort, quality and value of our products.
Ratings & Reviews
4.69
Rated 4.69 out of 5 stars
Rated 4.69 out of 5 stars
Rated 4.69 out of 5 stars
Rated 4.69 out of 5 stars
Rated 4.69 out of 5 stars