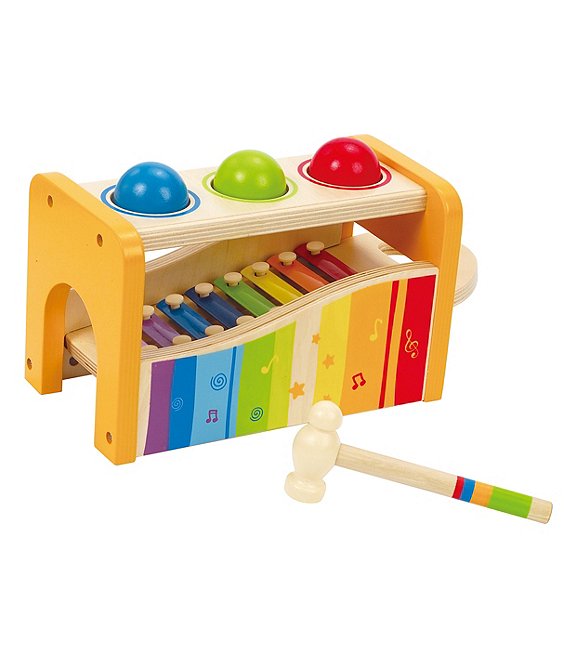 Hape
Instrumental Pound And Tap Music Bench Toy
Full Star
Full Star
Full Star
Full Star
Full Star
2 Reviews
From Hape, this toy features:
Pounding sends the balls tinkling over the xylophone
Pull out the keyboard and the xylophone can be played solo
Winner of the 2018 Cribsie Award - Favorite First Musical Toy
Fine Motor Skills: Promotes dexterity, hand and eye coordination, and manipulations
Problem Solving: Introduces logic, matching, spatial relationships, critical thinking, and an understanding of cause and effect
eco-friendly; made from sustainable materials
Ages: 12+ months
Dimensions: 9.45" x 5.91" x 5.31"
Imported.
Hape Toys is a leader in designing and manufacturing high quality educational toys and products made from sustainable materials. Hape toys are both creatively designed and eco-friendly. All of the products meet, and more often, exceed the strictest international standards for quality and safety. But behind the innovative designs and meticulous quality lies the even stronger ethos of Hape.

From the beginning of the design process, through production and delivery, to the final unwrapping of the consumer packaging, Hape toys are a collaboration of global thinking and responsible ecology.
Ratings & Reviews
5
Full Star
Full Star
Full Star
Full Star
Full Star