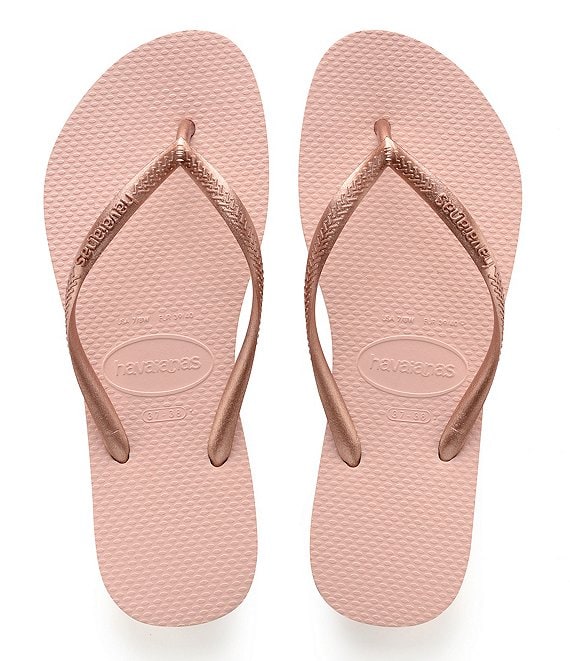 Havaianas
Slim Metallic Flip-Flops
Rated 4.17 out of 5 stars
Rated 4.17 out of 5 stars
Rated 4.17 out of 5 stars
Rated 4.17 out of 5 stars
Rated 4.17 out of 5 stars
12 Reviews
Rated 4.17 out of 5 stars
From Havaianas, the Slim Metallic Flip-Flops feature:
high-quality rubber upper
slip-on thong construction
soft midsole
rubber outsole
Imported.
Havaianas has been spreading Brazilian spirit around the world since 1962, with its rubber sole and bright, summer-infused designs. Every pair ofHavaianas flip flops is still designed and made in its birthplace, Brazil.
Ratings & Reviews
4.17
Rated 4.17 out of 5 stars
Rated 4.17 out of 5 stars
Rated 4.17 out of 5 stars
Rated 4.17 out of 5 stars
Rated 4.17 out of 5 stars