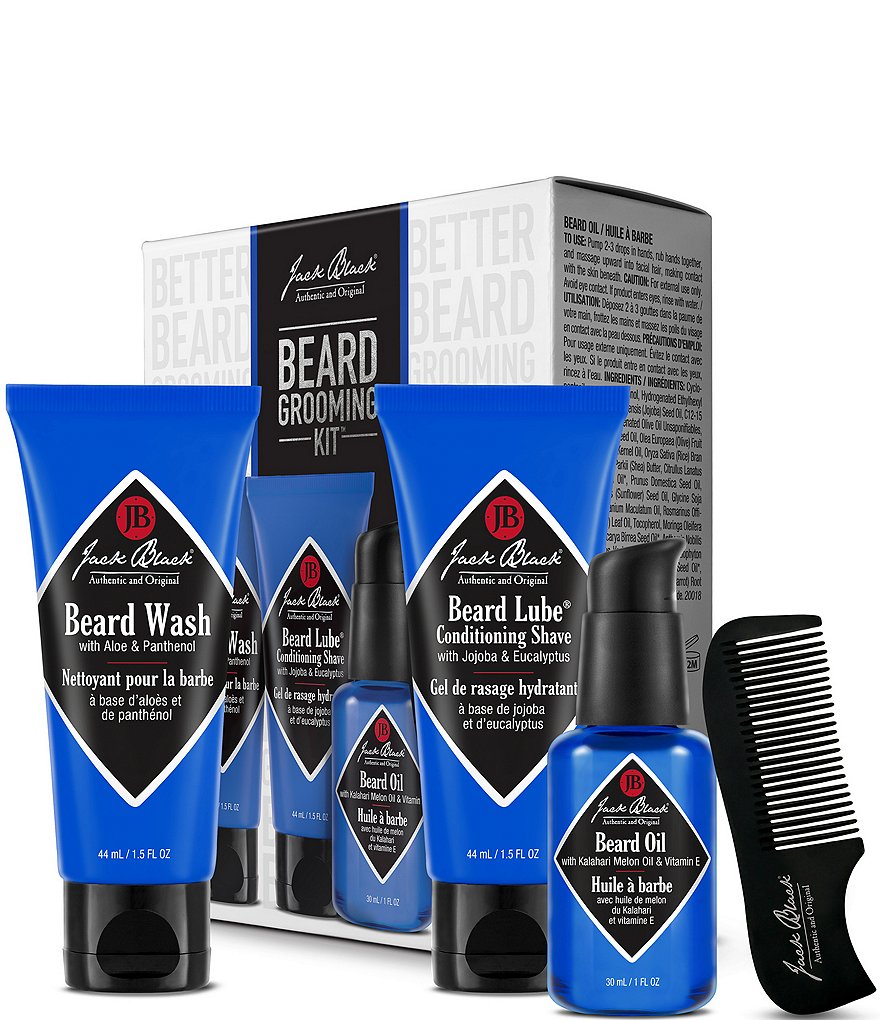 Description
What it Is:
A four-step grooming routine to leave skin and facial hair looking their best.
This set includes:
1.5-oz. All-Over Wash for Face, Hair & Body: Keeps the beard smelling fresh and feeling clean with its cream, sulfate-free lather. It gets rid of dirt and sweat from facial hair without stripping essential moisture.
1.5-oz. Beard Lube Conditioning Shave: Helps maintain clean lines around the beard. This unique transparent formula allows him to see where he's shaving.
1-oz. Beard Oil: Specially formulated to provide natural shine and hydration to beards and mustaches while treating the skin underneath. It helps to soothe irritation caused by dryness, ingrown hairs, and bacteria.
handcrafted beard comb: Keeps facial hair well-groomed and neat.
All products are cruelty-free, contain certified organic ingredients, and are dermatologist-tested. Formulated without parabens, sulfates or phthalates.
How to Use:
Apply a nickel-size amount of All-Over Wash for Face, Hair & Body to wet hands, work into a lather, and apply to face with fingertips using a circular motion. Rinse.
To detail around the neck and cheeks, work Beard Lube into skin. Beard Lube has built-in moisture, so you won't need a lot of water.
Glide razor over face.
Rinse with warm water.
Pump 2-3 drops of Beard Oil into palm and massage into beard.