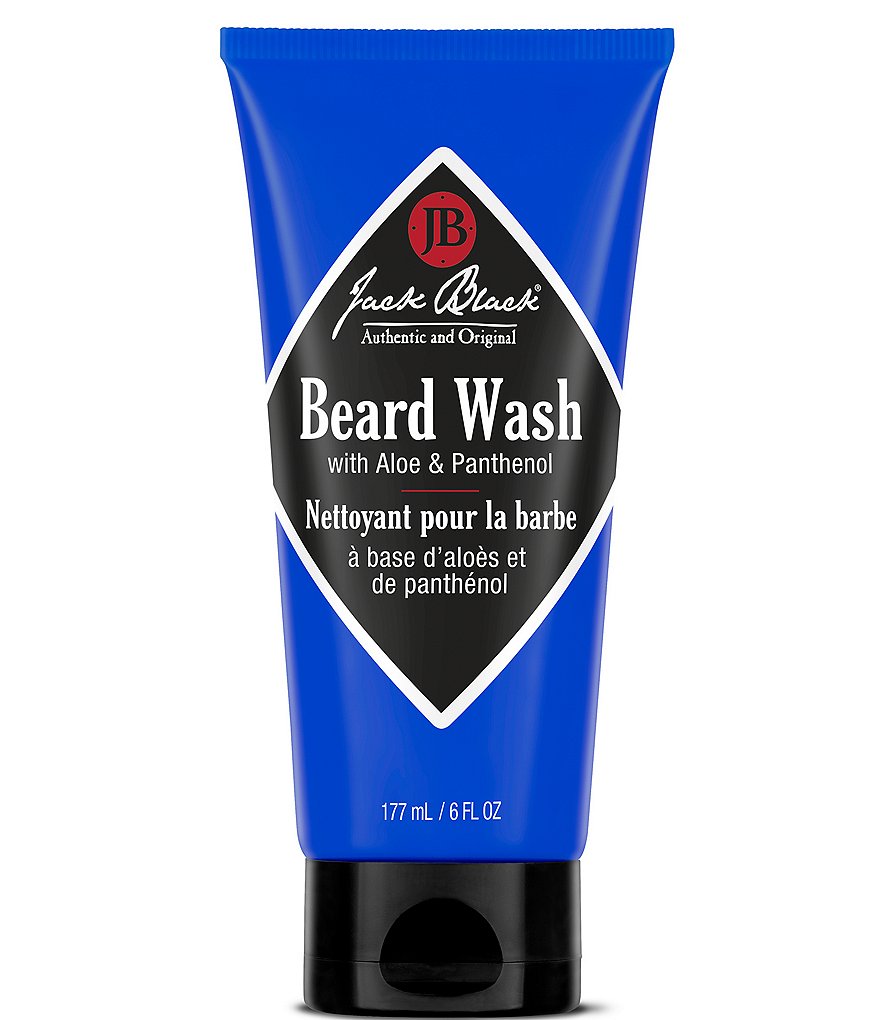 Jack Black
Beard Wash with Aloe & Panthenol
Description
Gentle formula cleans and conditions facial hair by removing dirt and oil while moisturizing skin underneath.
Features & Benefits:
cleanses skin and facial hair by breaking down buildup
softens facial hair and leaves it with a natural shine
What's in It:
Jojoba Protein provides water-binding properties that help maintain moisture in skin and hair
Panthenol helps strengthen and moisturize hair
Aloe helps soothe dryness and irritation of the skin beneath the beard
How to Use:
Apply a nickel-size amount to wet hands, work into lather and massage into beard. Rinse.
6 oz.