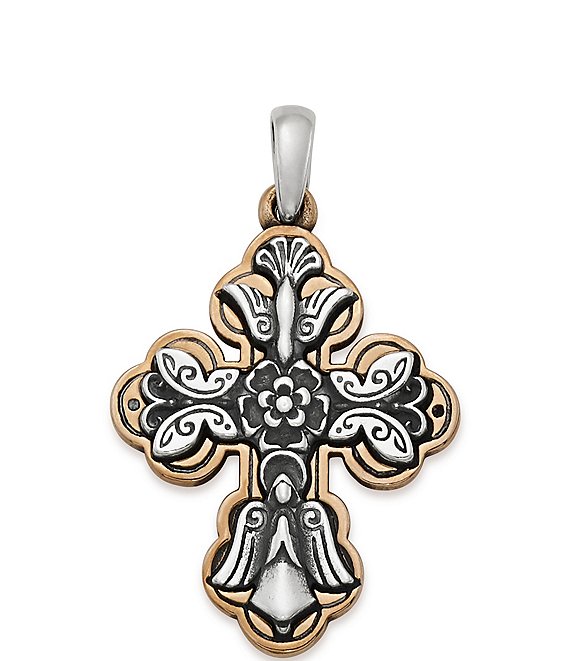 James Avery
La Vida Nueva Cross Pendant
Full Star
Full Star
Full Star
Full Star
Full Star
7 Reviews
The sterling silver and bronze La Vida Nueva Cross combines a descending dove, a praying angel, a rose, and butterflies to create a beautiful symbol of faith and new life. Make a proclamation of your faith every time you wear it on your favorite chain or changeable charm necklace.
Sterling silver and bronze
approx. 1.25"L x 1"W
Made in the USA.
Ratings & Reviews
5
Full Star
Full Star
Full Star
Full Star
Full Star