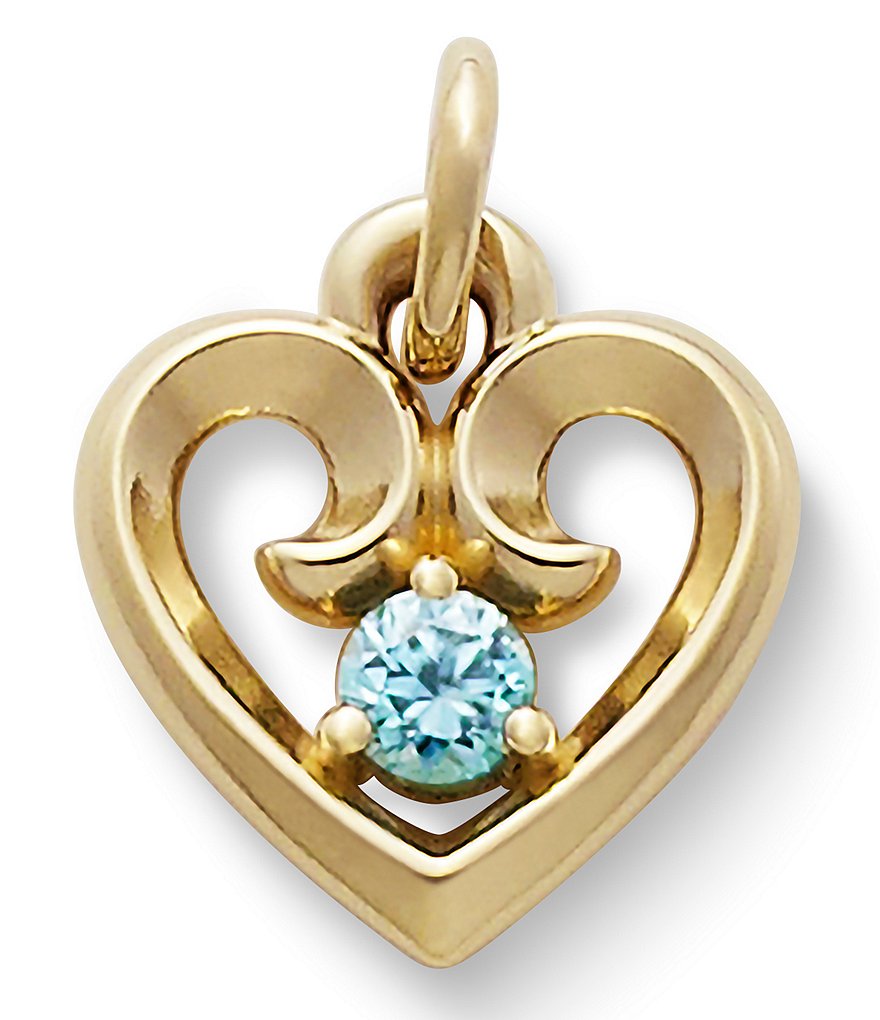 James Avery
Remembrance Heart Pendant with Blue Zircon
Description
A symbol of love and life, a bright gemstone is held within this delicate scrolling heart. For birthdays, anniversaries or other special occasions, this pendant is an ideal way to honor life's milestones. Pairs well with Remembrance Collection rings and charms. Blue Zircon is the birthstone for December and the 4th anniversary gemstone.
14K Gold
Enhanced Blue Zircon
Approx. 3.5mm round faceted, 0.5" wide
Made in the USA.