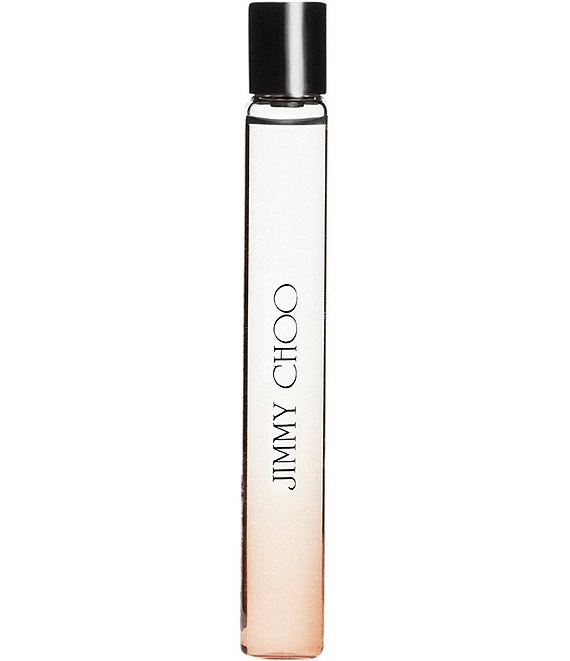 Jimmy Choo
Eau de Parfum Rollerball
Rated 4.38 out of 5 stars
Rated 4.38 out of 5 stars
Rated 4.38 out of 5 stars
Rated 4.38 out of 5 stars
Rated 4.38 out of 5 stars
13 Reviews
Rated 4.38 out of 5 stars
Imagine femininity, luxury and style bottled. Introducing Jimmy Choo, the fragrance. Expressing an aura of strength and beauty, glamour and confidence, it is inspired by modern women. Luminous green top notes, a heart of rich and exotic Tiger Orchid, and lingering sensual base notes of sweet toffee and Indonesian Patchouli leave a sensual memory on the skin. 0.34-oz.
Jimmy Choo is a leading global luxury brand with an empowered sense of glamour and a playfully daring spirit.

The brand traces its roots to a bespoke shoemaker named Jimmy Choo, based in the East End of London in the early 1990s, who catered to the global jet set, including Princess Diana. The Jimmy Choo company was founded in 1996, with Mr Choo's niece, Sandra Choi, who had been heading up design in the East End atelier, coming on board as Creative Director, a position she holds to this day. Mr Choo departed the company in 2001.

The brand's reputation as a celebrity favourite helped to fuel its rapid expansion. Its iconography was further defined by the bold and dramatic advertising portraying glamorous but strong women in towering heels and luxurious handbags, captured by some of the most acclaimed fashion photographers in the world.
Ratings & Reviews
4.38
Rated 4.38 out of 5 stars
Rated 4.38 out of 5 stars
Rated 4.38 out of 5 stars
Rated 4.38 out of 5 stars
Rated 4.38 out of 5 stars