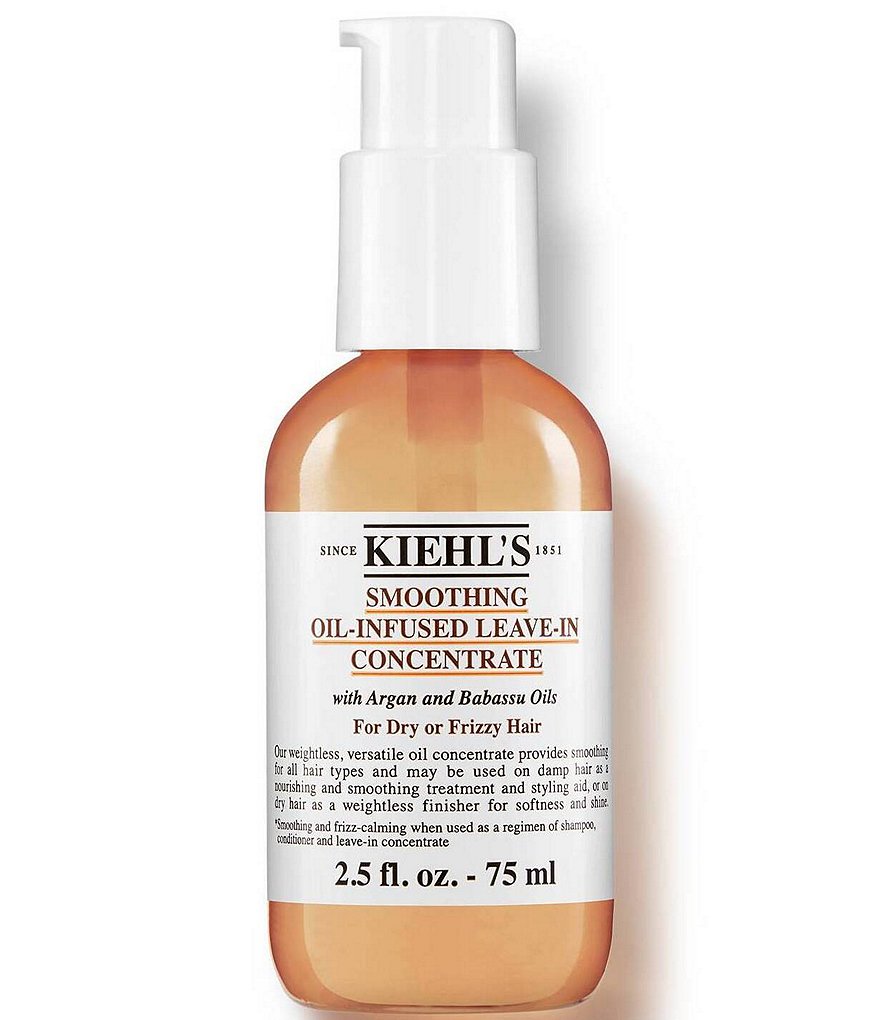 Kiehl's Since 1851
Smoothing Oil-Infused Leave-in Concentrate
Description
Weightless concentrate nourishes and smooths hair. Kiehl's versatile oil concentrate provides smoothing for all hair types; product may be used on damp hair as a nourishing and smoothing treatment and styling aid, or on dry hair as a weightless finisher for softness and shine. Formulated with Argan oil and Babassu oil extracted from Brazilian palm trees, the leave-in treatment instantly transforms hair to a marvelously manageable, smooth, shiny finish.
Formulated with Argan and Babassu Oils to nourish hair
Smoothes hair without weighing it down for natural and free-flowing movement
Warm, woodsy scent for enhanced sensorial experience
Paraben Free Leave-in Concentrate
How to Apply:
Apply daily to damp hair, after shampooing, to smooth and style, or onto dry hair for a weightless, smooth and shiny finish
Style as normal
Key Ingredients:
Fair Trade Argan Oil - Argan Oil (derived from the Argan Tree) has been valued for centuries and commonly referred to as "liquid gold" for it's naturally rich poly-unsaturated fatty acids, including Tocopherols (Vitamin E), and Omega-6 and Omega- 9 fatty acids, which are known for having restorative and protective properties on the skin and hair.
Skincare Grade Babassu Oil - Oil extracted from the fruit of the Babassu tree found growing in the Amazon rain forest. It is known for its skin and hair moisturizing properties, which leave hair feeling soft, silky and smooth.