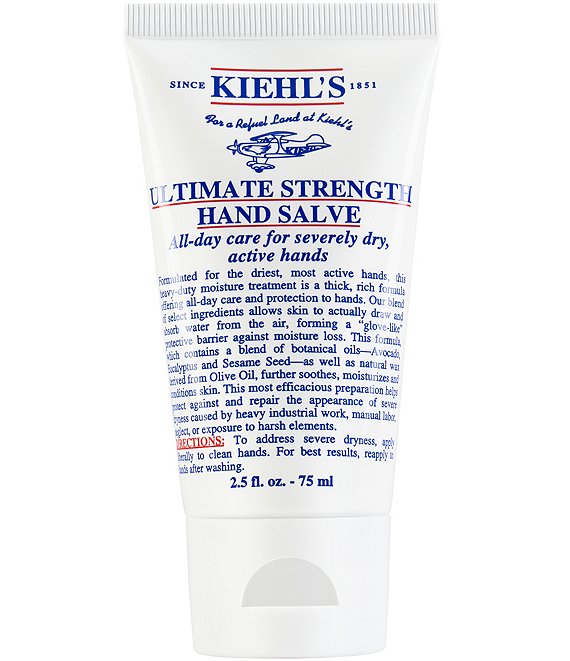 Full Star
Full Star
Full Star
Full Star
Half Star
182 Reviews
A maximum-strength moisturizer for dry, active hands.
Product Details:
helps protect against and repair the appearance of severe dryness caused by heavy industrial work, manual labor, neglect, or exposure to harsh elements
allows skin to draw and absorb water from the air, forming a "glove-like" protective barrier against moisture loss
contains a blend of botanical oils and natural wax derived from Olive Oil to soothe, moisturize, and condition skin
Key Ingredients:
Avocado Oil, derived from the fruit of a tropical American tree, is a rich, fatty-acid emollient known to be the most moisturizing of any fruit oil. In addition to the benefits of Avocado Oil for skin, it is also a natural source of amino acid proteins, Vitamins A, D, and E, and potassium.
Sesame Oil, which is a refined moisturizing oil derived from sesame seeds, has the same emollient properties as other nut and vegetable oils and is commonly used as a carrier oil for skincare products. Absorbs easily and softens the skin.
Ratings & Reviews
4.68
Full Star
Full Star
Full Star
Full Star
Half Star