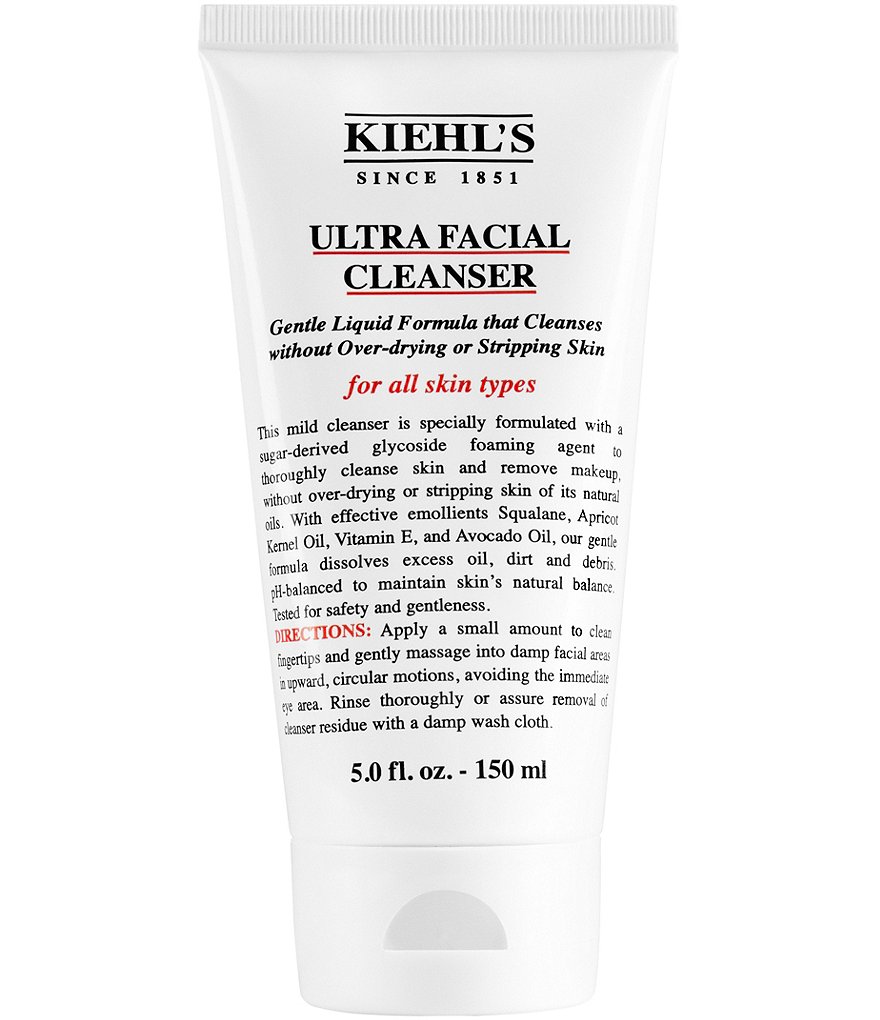 Description
What It Is:
A foaming cleanser formulated to help remove excess oil, dirt and debris.
What It Does:
This gentle face wash helps lift away dirt and excess oil without over-drying skin. With emollients like Apricot Kernel Oil, Avocado Oil and Squalane, this liquid formula cleanses skin gently, without stripping it of its natural oils.
Tested for gentleness and safety, this cleanser is also pH-balanced to help maintain skin's natural balance.
Gently cleanses without over-drying or stripping skin of its natural oils
Helps dissolve excess oil, dirt and debris
Formulated with Squalane, Apricot Kernel Oil, Vitamin E and Avocado Oil
Tested for safety and gentleness
pH-balanced
For all skin types, including sensitive skin
How to Use:
Apply a small amount to clean fingertips
Gently massage into damp facial areas in upward, circular motions, avoiding the immediate eye area
Rinse thoroughly or remove excess with a damp wash cloth
Active Ingredients:
Apricot Kernel Oil - Apricot Kernel Oil is extracted from apricot kernels and has a very high Vitamin E content (aiding fast absorption) and is a trygliceride composed of 75% oleic acid and 20% linoleic acid, and unsaturated fatty acids esterified with glycerin - similar to avocado oil and sesame oil. Found to be highly compatible with the skin. Apricot Kernel Oil moisturizes and softens skin while helping retain clarity and suppleness.
Avocado Oil - Avocado Oil, derived from the fruit of a tropical American tree, is a rich, fatty-acid emollient. Avocado Oil is known to be the most moisturizing of any fruit oil. It is also a natural source of Amino Acid proteins, Vitamins A, D, E, and potassium. Helps to restore the natural moisture of the skin.
Squalane (Perhydrosqualene or perhydrosqualene vegetal) - A signature Kiehl's ingredient, Squalane is a botanical lipid that is similar in molecular structure to natural skin lipids. It has an exceptional affinity to skin, and because it's easily absorbed, Squalane helps restore skin's natural moisture balance to keep it extra soft and supple.