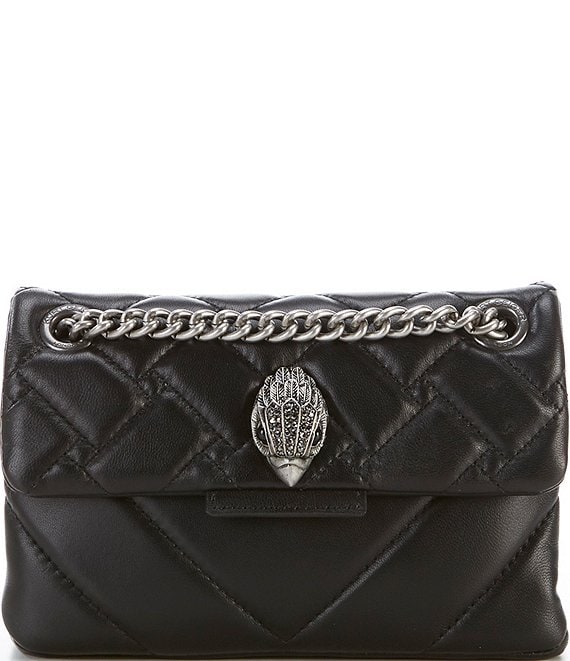 Kurt Geiger London
Kensington Mini Quilted Leather Crossbody Bag
Rated 3.83 out of 5 stars
Rated 3.83 out of 5 stars
Rated 3.83 out of 5 stars
Rated 3.83 out of 5 stars
Rated 3.83 out of 5 stars
6 Reviews
Rated 3.83 out of 5 stars
From Kurt Geiger London, the Kensington Mini Leather Crossbody Bag features:
Leather; Polyester lining
Quilted design
Approx. 7.75" x 5.1" x 2.75"; adjustable chain strap drop 11.5" - 20"
Imported.
Kurt Geiger is a leading London-based footwear and accessories retailer powered by creativity and kindness. For over fifty years, Kurt Geiger's in-house team of shoe and accessory designers have endeavoured to embolden customers through statement styles underpinned by London's vibrance and authenticity. Its ultimate mission to create a kind, diverse and inclusive fashion community propels the regular launch of kindness-driven initiatives supporting people, charities and global movements.
Ratings & Reviews
3.83
Rated 3.83 out of 5 stars
Rated 3.83 out of 5 stars
Rated 3.83 out of 5 stars
Rated 3.83 out of 5 stars
Rated 3.83 out of 5 stars