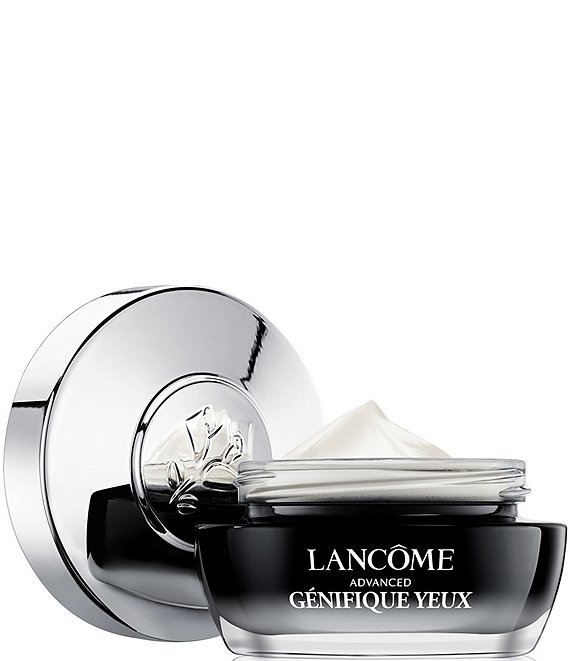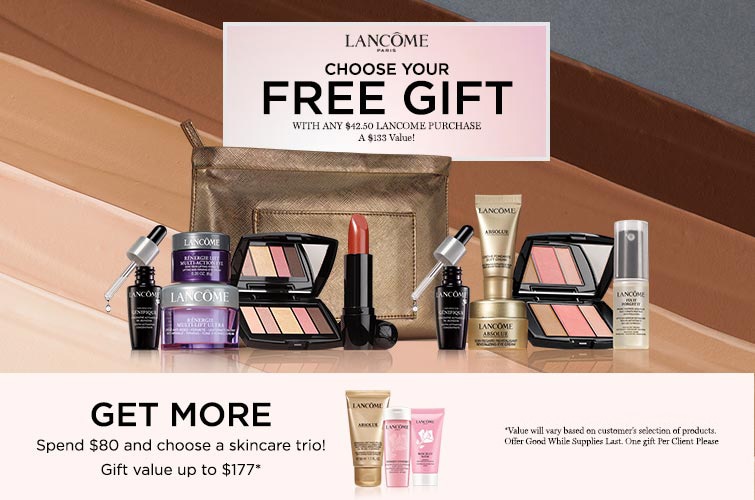 Lancome
Advanced Genifique Eye Cream
Full Star
Full Star
Full Star
Full Star
Half Star
906 Reviews
Instantly smooths fine lines and targets wrinkles and dark circles over time for visibly brighter eyes.
What it does
:
Instantly: Eyes feel hydrated all day long, fine lines around the eyes are visibly smoother
In One Jar: The appearance of wrinkles under the eyes and dark circles are visibly reduced
What else you need to know:
Advanced Génifique is an eye cream for all ages: it helps protect & correct multiple signs of aging around the eye area. Protection: Formulated with Bifidus Prebiotic and Hyaluronic Acid, Advanced Génifique Eye Cream helps to accelerate skin's moisture barrier recovery*. A strong skin barrier helps to lock in hydration and defend against external aggressors including pollution, cold and dry weather. Advanced Génifique also helps improve the appearance of fine lines caused by dehydration or due to thinning skin, which can eventually deepen into wrinkles. Visible Correction: The skin around your eye area is more delicate and thinner than the skin on the rest of your face, making it more susceptible to wrinkles & dark circles. Advanced Génifique Eye Cream is specially formulated to target the unique skin around your eyes and is clinically tested to visibly reduce dark circles & wrinkles under the eyes over time
Skin Concerns: Eye wrinkles, dark circles, crow's feet, dryness
Safety Measures: Tested for tolerance under dermatological & ophthalmological control. Suitable for sensitive eyes & sensitive skin. Safe for contact lens wearers.
Texture: Light, Silky, Gel-like Texture*Based on immediate expert grading assessment with the product on**Based on expert grading in a 6-week clinical study
How To Use
Use daily, morning and night
Step 1: Swipe a pea-size amount of cream under the eye and on the brow bone with a light touch.
Step 2: Smooth away the appearance of fine lines by using two fingers to massage the cream outwards, towards your ears.
Step 3: Pat your eye contour with your fingertips to reduce the appearance of dark circles.
Benefits
Instantly, you'll see: Smoothness, Radiance, Reduced Appearance of Fine Lines
In One Jar, this eye cream improves:
Wrinkles Under Eyes
Crow's Feet
Dark Circles
Based on first-use & 6 weeks results in a clinical study of 40 women
98% agree skin around the eye feels soft to the touch
94% agree skin around the eye feels plumped with moisture
92% agree skin around the eye appears more radiant
92% agree skin around the eye appears smoother
96% of women agree that this product is suitable for their skin type
98% of women agree that this product blends seamlessly with their skin tone
Based on self-assessment results in a 4-week consumer study
Lancome Summer 2021 Gift with Purchase. Choose Your FREE* 6 Piece Gift with any Lancome Purchase of $42.50*
ABSOLUE Revitalizing & Brightening Choice
Absolue Revitalizing Brightening Soft Cream, 0.16-oz.
Absolue Revitalizing Eye Cream, 0.16-oz.
Advanced Génifique Face Serum, 0.27-oz.
Blush Subtil Palette Trio in Rose Flush, 0.07-oz.
Fix It Forget It Makeup Setting Spray, 0.3-oz.
Exclusive Bag
OR
RENERGIE Lifting & Firming Choice
Rénergie Lift Multi-Action Ultra Moisturizer SPF 30, 0.5-oz.
Rénergie Lift Multi-Action Eye Cream, 0.2-oz.
Advanced Génifique Face Serum, 0.27-oz.
Color Design Eye Palette 5 Pan in Lancôme Loves Women, 0.07-oz.
Color Design Lipstick in Sugared Maple, 0.14-oz.
Exclusive Bag
Lancome skincare trio FREE* with any Lancome purchase of $80 or more
Receive 3 additional skincare favorites with any $80 or more Lancôme Purchase. Gift value up to $177*.
Absolue Oil-In-Gel Cleanser, 1.7-oz.
Tonique Confort, 1.7-oz.
Rose Jelly Mask, 1-oz.
*Quantities are limited. One Gift per Client Please. Value will vary based on customer's selection of products.
Lancôme successfully combines scientific expertise and an intuitive understanding of women's needs to produce major innovations, unique and complementary between skincare, makeup and perfume. Lancôme affirms that happiness is the most attractive beauty. More than ever before, the brand aims to offer every woman the possibility to blossom and embrace her beauty and femininity whatever her age or skin color.
Ratings & Reviews
4.74
Full Star
Full Star
Full Star
Full Star
Half Star